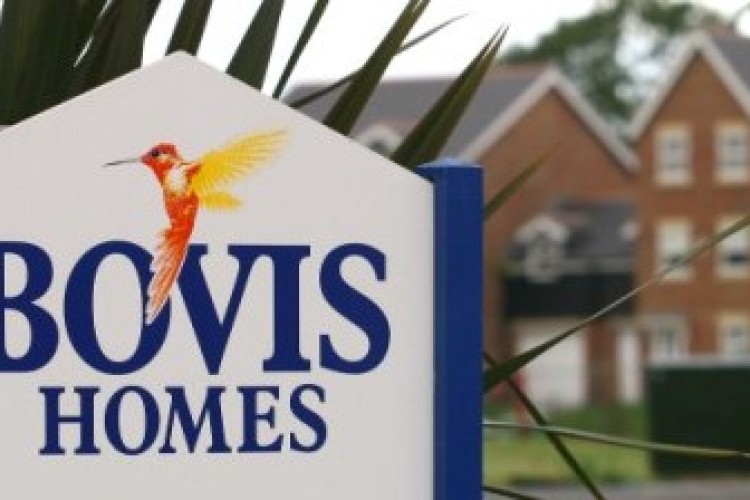 When former Galliford Try boss Greg Fitzgerald joined Bovis Homes as chief executive in April 2017, it was with a brief to rescue the business from a tide of dissatisfied customers.
His solution was to get back to basics and slow things down.
That Bovis Homes Group has today posted reduced profits and turnover is no surprise – Greg Fitzgerald said they were going to build fewer houses and they did. Total completions were down 8% to 3,645 units (2016: 3,977).
Pre-tax profit for 2017 was down 26% to £114.0m (2016: £154.7m) on revenue down 2.4% to £1,028m (2016: £1,054m).
This was all part of the turnaround plan after previous chief executive Dave Ritchie thought it a good idea to pay customers to move into unfinished homes so that completion targets could claim to have been met. It left the company's reputation in tatters.

"I am very pleased with the level of operational progress the group has made during the year," Mr Fitzgerald said today. "We have significantly improved our customer satisfaction through a series of initiatives and controlled period ends.  In addition, we have completed our restructuring, invested in our people, systems and processes, and comprehensively reviewed our land bank. The group fundamentals are strong, and with the business turning around I am excited about future years.  In 2018, we will deliver a controlled increase in volume, continue to build upon our high level of customer service, drive profitability, and complete our balance sheet optimisation."
He said: "We reduced our rate of production to allow us to reset the business, improve our production processes, and consistently deliver high quality new homes to our customers.
"In re-setting the business, we have driven sales from our older, lower margin sites and significantly reduced our levels of both stock and part exchange properties. There has been a step change in the way we operate.  There is a far greater operational and commercial focus across all aspects of the business, driven by a hands-on management approach and facilitated by our new regional structure.  Our sites are set up in the right way from the start with a well-managed progressive build programme."
Bovis Homes Group incurred one-off costs of £10.3m during 2017, made up of the additional £3.5m customer care provision taken at the half-year (2016: £7.0m) as well as £6.8m of exceptional costs, split between £4.0m relating to the strategic restructuring of the business and advisory fees of £2.8m related to bid approaches in the first half.
Got a story? Email news@theconstructionindex.co.uk