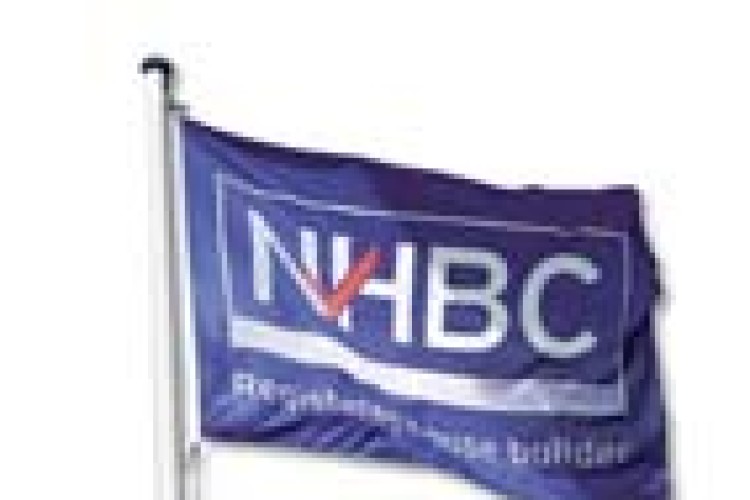 April's numbers from the National House-Building Council (NHBC) provide uplift to data that previously indicated a slow start to the year. New home registrations in the first three months of 2016 were 8% down on 2015. The rolling quarter February to April, however, is down just 1% year-on-year, as the table below indicates. The decline is all attributable to a slowdown in public sector building work.
In total there were 14,228 new homes registered with the NHBC warranty service in April 2016. There were 11,258 registered in the private sector and 2,970 in the public sector. In April 2015 there were 8,988 private sector and 3,213 public sector registrations.
Completions in April 2016 were 10,378, also up 4% on 10,005 in 2015.
For the rolling quarter February to April 2016 there were 40,399 new home registrations (2015: 40,877).
There were substantial regional variations, with the North East seeing a 47% growth in registrations in the quarter but the West Midlands slowing by 22%.
NHBC chief executive Mike Quinton said: "April's new home figures show that the industry enjoyed a successful month, with registration numbers well ahead of this time last year.
"For the rolling quarter, new home registration volumes are virtually identical, demonstrating further consolidation on last year's levels.
"During these periods of sustained industry activity and production, NHBC remains committed to ensuring the highest possible quality in the standards of the UK's new homes."
Full regional breakdown of total new homes registered for the rolling quarter February-April 2016:
| | | |
| --- | --- | --- |
| Country/Region | Feb-Apr 16 | Feb-Apr 15 |
| England - Regions | | |
| North East | 1,475 | 1,002 |
| North West | 3,471 | 3,579 |
| Yorkshire & the Humber | 2,288 | 1,936 |
| West Midlands | 3,405 | 4,375 |
| East Midlands | 3,128 | 3,746 |
| Eastern | 3,934 | 4,692 |
| South West | 4,273 | 4,480 |
| Greater London | 5,807 | 5,357 |
| South East | 7,805 | 6,326 |
| Totals for England | 35,586 | 35,493 |
| Scotland - Councils | 3,049 | 3,273 |
| Wales - Unitary Authorities | 1,043 | 1,349 |
| Northern Ireland - Counties | 721 | 762 |
| Totals for UK |  40,399 |  40,877 |
Got a story? Email news@theconstructionindex.co.uk