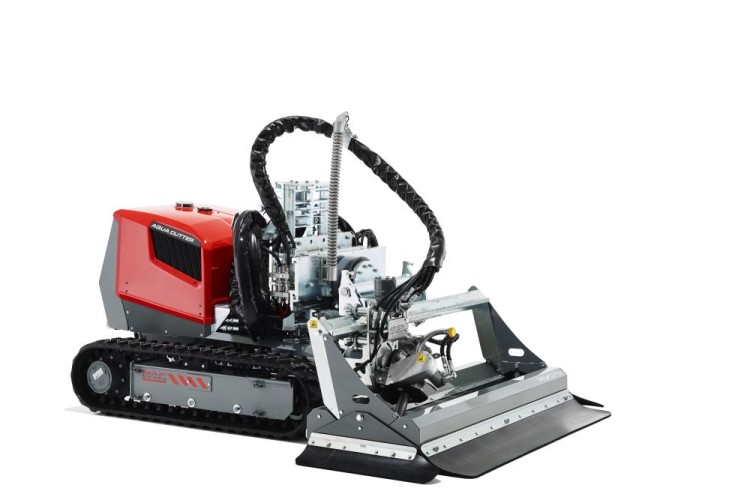 The Aqua Cutter 410V combines the compact size of the company's model 410A and the mast system 710V, giving it versatility to work in tight spaces with extended reach in horizontal, vertical and overhead applications. Aquajet, which was recently acquired by Brokk, said that the 410V has been designed to be suitable for a variety of concrete removal tasks, such as renovation and bridge and road repair.
"We provide contractors the ability to work in confined spaces while improving safety and productivity," said Roger Simonsson, Aquajet Systems managing director. "The Aqua Cutter 410V accomplishes that and more. This means less risk for contractors, higher ROI and more successful jobsites."
The 1,250kg Aqua Cutter 410V uses water jets to remove up to 0.25m3 of concrete per hour. Contractors adjust the robot's stroke to control the depth of cuts, and vary the water pressure depending on whether they are removing loose, deteriorated concrete from the sound concrete below, or sound concrete to a pre-determined depth. The process has the added benefit of cleaning and descaling the rebar, said Aquajet. Operators can control the 410V from a safe distance using the unit's radio remote control, either wirelessly or with a hard wire.  
Got a story? Email news@theconstructionindex.co.uk