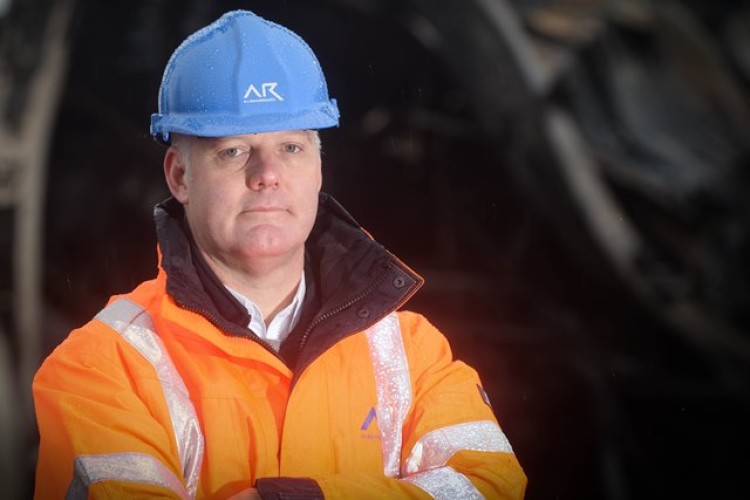 In the six month period to July 2018 the company saw turnover rise by 54% compared to the same period in 2017, with year-on-year gross profit increasing by 18%.
The figures follow significant investment in new plant and machinery, including £1.5m spent on three new cutting-edge high reach Kiesel machines last year after previous investment of £1m in 2016.
Following a period of restructuring and stabilisation, AR Demolition managing director Richard Dolman said he was happy with the direction in which the company, based in Carlton near Nuneaton, is now moving.
"We didn't perform as well as I'd have liked in 2017," he said, "so we've worked hard to improve all areas of the business. I'm delighted with how quickly we've noticed such a dramatic improvement in financial performance.
"Earlier this year we appointed a new board, including a financial director and a commercial director, and we're currently looking for an operations director to join the team. We're introducing some new processes and procedures across all our departments, including some cutting-edge improvements in communications and reporting, as well as strong governance and controls.
"It's all had a dramatic impact on our bottom line. We have seen record turnover and profit for the first half of this year and in turn we have seen strong growth in our forward order book, with much of the custom being repeat business."
Got a story? Email news@theconstructionindex.co.uk