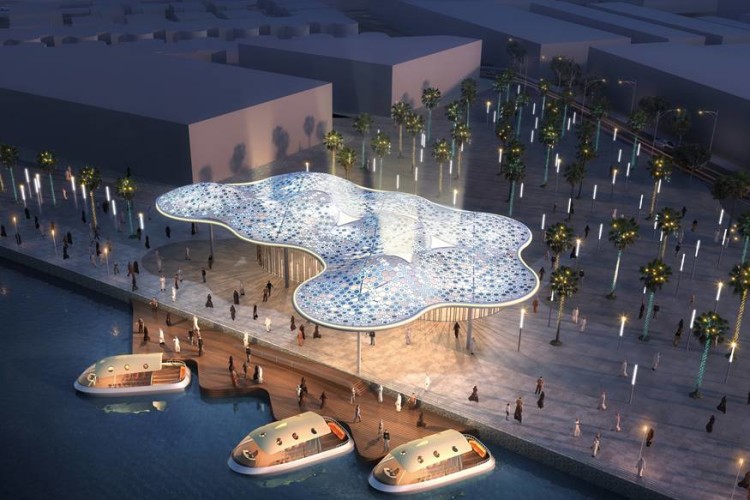 The contract for the Dubai Road & Transport Authority (RTA) involves the design of stations for commuters and tourists using the Dubai Canal from Business Bay to Jumeirah.  
An estimated 13 million passengers use marine transit in Dubai each year.
Atkins' winning concept was derived from Dubai's heritage and the historic fishing and pearling culture of the region.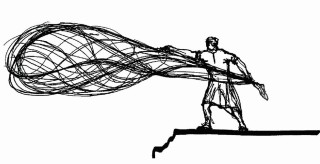 A large translucent canopy over each station symbolises a fishing net being cast into the water, and provides shading to the pontoon and station building beneath. Photovoltaic panels are incorporated into the canopy to generate solar power to supply light at night time to the stations; the idea is that they will glow like beacons along the canal. The stations are designed to maximize the views over the canal and the city beyond.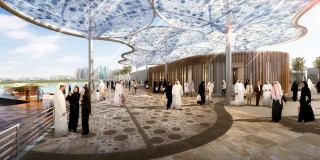 Atkins director of architecture Adrian Lindon said: "The sustainable design aims to generate its own power and hence reduce operational cost and reflect RTA's commitment to the environment. We are now looking at the possibility of 3D printing some of the station structure modules. The Dubai 3D Printing Strategy is particularly relevant to the construction sector with a target to 3D print 25 per cent of buildings in Dubai by 2030."
Atkins has a longstanding relationship with the RTA following contracts on the Dubai Creek Abra (water taxis) and ferry stations in 2010/11, and four-year relationship with the Marine Transport Agency.
Construction of the marine stations is planned to start in 2019.
Got a story? Email news@theconstructionindex.co.uk