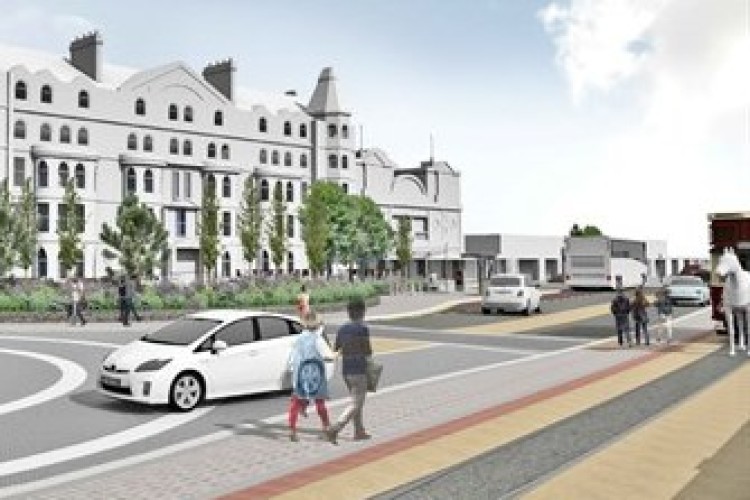 The contractor will now work with the Department of Infrastructure on an early contractor involvement (ECI) basis to help finalise the tender submission prior to construction.
Auldyn, which is owned by Colas, was selected ahead of a number of large firms from the UK. The company has experience of working on Isle of Man government projects, including St Ninian's Lower School, Pulrose Power Station and Douglas Harbour Lift Bridge.
The Douglas Promenade scheme is designed to improve traffic flow, junctions and footpaths and to create a cultural area around the Villa Marina and Gaiety.
The scheme features twin horse tram tracks in the centre of the road from Strathallan to Castle Mona Avenue, switching to a single track on the seaward side of the road terminating at Peveril Square, near the Sea Terminal.
The construction programme is expected to take three years to complete.

Isle of Man infrastructure minister Ray Harmer said: "Having the tender programme finalised will ensure the project can move forward in the most efficient way. There is a lot of work to be done both co-ordinating and working alongside all the service providers, businesses and residents, and the department is confident that the right contractor has been appointed to get this project completed successfully."
Auldyn Construction director Tadhg O'Mahony said: "We are delighted to have been appointed the ECI contractor for this prestigious project and look forward to working with the Department of Infrastructure team."
Enabling works have already started in a number of locations, the most prominent being major carriageway resurfacing on King Edward Road. The raised garden area outside the Gaiety Theatre on Harris Promenade is due to be removed soon, with work starting in late October.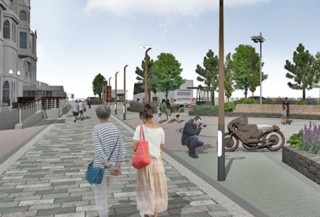 Got a story? Email news@theconstructionindex.co.uk