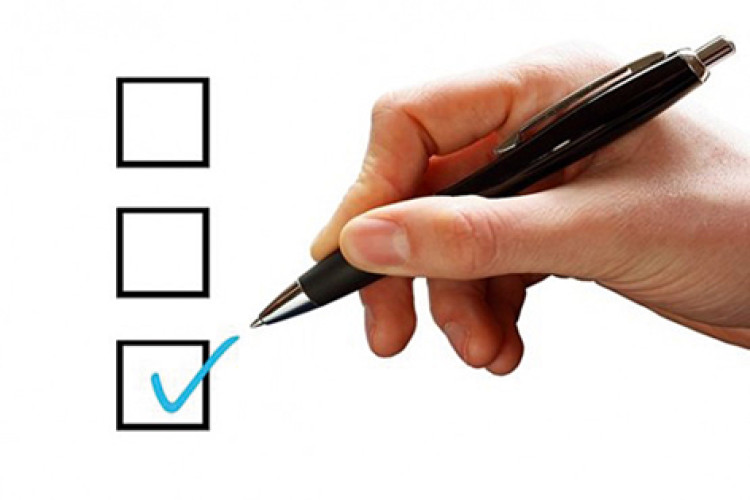 Construction is not unique to humans; many animals build structures to live in and yet humans are the only species to have created virtual processes and procedures to organise and regulate the reality of the physical construction process.
 These virtual systems shouldn't be confused with physical construction; instead they help us to visualise an unbuilt future and arrange the physical reality in a way that promotes safer, more efficient, construction.
That's the idea anyway. Unfortunately, along with all the procedures, systems and processes, we have also managed to create a lot of distracting noise that adds little or no value. It can even make construction slower, of poorer quality and unsafe.
The bureaucracy that has evolved along with our systems and procedures is now all-pervasive. It's not just that there is more paperwork nowadays; there's less time spent in the field, out on site, by those with expertise overseeing and facilitating the correct construction of a project.
All the backside-covering, posturing emails, cumbersome filing and sharing of data – and all the other stuff that keeps people tied to their desks – compete for the attention of the project staff and the poor worker is left alone much of the time to make whatever sense they can of the noise.
Many of the managers and supervisors we work with acknowledge that there is a significant problem but very few are actively trying to reduce this bureaucratic, human-generated racket.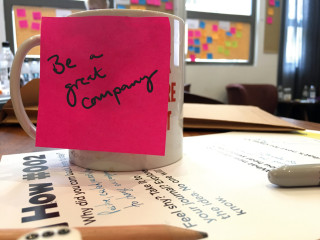 Is this even a real problem? We recently asked 24 managers and supervisors from one of the largest construction projects in Europe what they thought:
• 78% said that they did not have enough time to carry out their job;
• 89% said that the company put too much faith in written procedures and paperwork to make things happen;
• 78% said that the main thing they were measured and judged upon was paperwork, forms and checklists rather than having the right people, right equipment and planning.
This is a sample from just one project, but we have data from many other companies that is scarily similar to this, and even worse when those from head offices are surveyed.
I've learnt through my studies of behavioural science that if a pattern of behaviour occurs, it is because it is designed to occur. The circumstances and the environment at that time, for those people, gave rise to that behaviour. With this in mind, the position we find ourselves in today is explainable or at least there is a reason for it.
Humans, given the choice, will in most cases choose the path that is easier and most likely to provide instant feedback in the form of gratification or relief. This means we will even engage in behaviour that is detrimental to our health, our safety and offers least long-term benefit for ourselves and others – just as long as we are receiving a form of beneficial feedback in the present.

Therefore for the majority it is more rewarding to seek comfort in paperwork, emails, endless meetings and tick-box check lists than it is to go out and help to build. Many readers might baulk at that and declare that they would rather be out there, helping the workers build safely than be filling out countless forms that are adding no value to the actual construction process. To which my response is: well, why aren't you then?
The reason is that we are caught in a trap. These bureaucratic procedures are what people are judged on by their bosses – and that's what the boss is judged on too, because these processes are easy to see and measure. They are also highly addictive. Successful day-to-day project management is measured by how demonstrably active you are in whatever can be seen easily by those doing the measuring.
The person spending most of their time out on site is not being seen. Those who prefer to speak to people face-to-face have no evidence trail to fall back on should their instructions be ignored. The supervisor who prefers to physically demonstrate the correct way to locate utilities has little evidence, following a cable-strike, to show that he or she knew what they were doing.
 But is this really what we think? Does the bit of paper really prove that the supervisor did or did not do their job correctly? Does the email trail really prove correct instruction? Is it evidence of ineffective communication?
In most organisations, if you choose a path that is more effective but less bureaucratic, you are not rewarded. In fact, neglecting to tick the boxes and fill in the forms will get you punished. The current system reinforces ineffective behaviour.
A dependence on paperwork and bureaucracy is a form of unhealthy living. It takes effort to be fit and healthy and it takes effort to run a lean, effective business. We can create a healthier, safer industry only if we challenge our addiction to bureaucracy and step outside our comfort zone – and into the real world.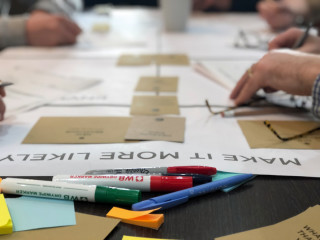 Who is Bob Cummins?
Bob Cummins entered the construction industry as a chain boy – or engineer's assistant – in 1988, later qualifying as an engineer before moving into a health & safety role with Scottish Water Solutions (SWS).
He first encountered behavioural science when he attended a course run by Macclesfield-based Hollin Consulting for SWS, which was then using behavioural science to help improve forecasting.
"I was getting increasingly frustrated with the way safety was going, and in 2010 I set up a company called Alternative Safety," he says. Later deciding that his approach was not confined to safety, Cummins set up his current business, Sodak, to help businesses "redesign their environments and behaviours using the principles of behavioural insights."
"We teach change methods to employees so they can affect where they work for the better," says Cummins. "We also design interactive products that help prompt certain behaviours and create new social norms.
"We focus on people, management, leadership, safety, quality, compliance – anything that involves behaviour. Most of our clients are construction because that is where my contacts are. A fair bit is safety because people associate the word behaviour with safety, but this isn't behavioural safety. 'Behavioural safety' In the UK, for most organisations, has no behavioural science in it. 
Sodak, which is headquartered in Edinburgh, designs workshops and training courses and offers direct problem-solving and environmental assessments. The company also makes short videos and documentaries showing 'real examples of behaviours in action'.
This article was first published in the October 2018 issue of The Construction Index magazine
UK readers can have their own copy of the magazine, in real paper, posted through their letterbox each month by taking out an annual subscription for just £50 a year. Click for details.
Got a story? Email news@theconstructionindex.co.uk