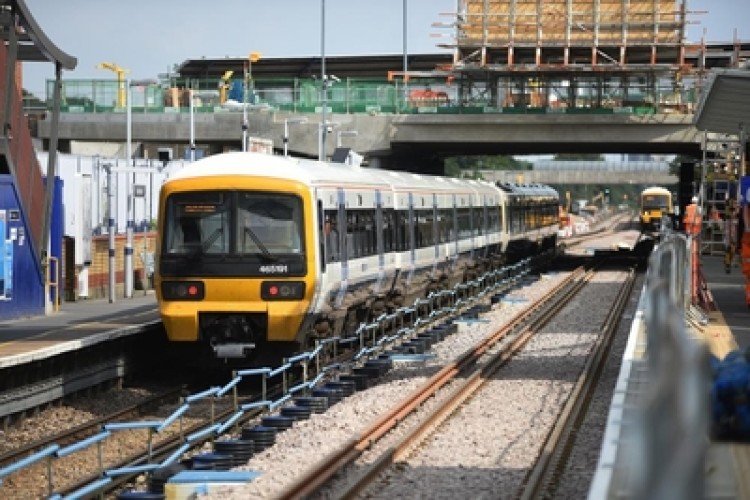 Balfour Beatty said that the acquisition enhances its position in the UK rail market and expanded the global reach of Omnicom Engineering's asset monitoring systems
Founded in 1995, Omnicom Engineering is a UK company that specialises in the development of vehicle borne software and hardware platforms for asset survey, inspection and monitoring. The company is based in Derby and York and clients include Network Rail in the UK and Australia's largest rail freight operator, Aurizon.
Omnicom Engineering specialises in video and laser surveys, in addition to high-speed video inspection, such as OmniVision which enables clients to replace manual track inspection with automated machine vision from a high speed vehicle. Eight hours of data can be captured at speeds over 160km/h and processed within 48 hours.

Balfour Beatty's existing systems include high -speed laser and inertial measurement of track geometry, infrastructure gauge, points condition monitoring and software solutions to visualise condition and support asset management decisions.
Mark Bullock, managing director of Balfour Beatty's UK rail business, said: "Omnicom Engineering is a true innovator which is benefiting from over 20 years of investment in research and development. We will leverage this expertise alongside the high speed laser measurement technology that already exists within Balfour Beatty, to provide unrivalled technical solutions to clients in the growing high-speed and unattended data collection market in which we see opportunities for increasing our business.
"Together, Omnicom and Balfour Beatty's range of asset management solutions will offer an unrivalled richness of information to support the maintenance of roads and railways across the world."
Got a story? Email news@theconstructionindex.co.uk