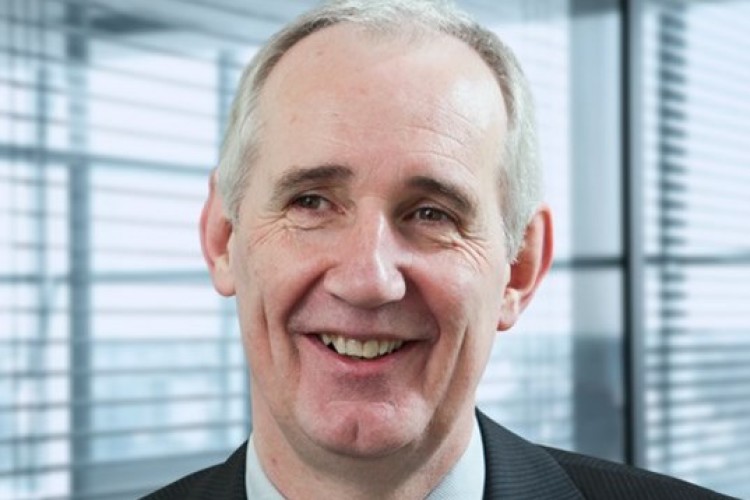 Balfour Beatty's Construction Services division has finally made an operating profit, making £36m in 2017 on continuing operations. This follows operating losses in 2016 of £55m; £229m in 2015; £391m in 2014 and £103m in 2013 – that's £778m of losses in four years.
Even the UK construction business, where most of the problems were buried, has now returned to profit, turning around its 2016 operating loss of £65m to an operating profit of £16m in 2017.
It seems that the patient is almost healed.
Group-wide, pre-tax profit for 2017 climbed to £117m, up from £24m for 2016 (or £10m when re-stated for continuing operations). Group revenue was £6,916m (2016: £8,530m reported, £6,923m restated). (Restated 2016 numbers exclude disposed operations, including Dutco in the UAE and Heery in the USA.)
Underlying profit from operations was £196m (2016: £69m) with all parts of the business showing improvement.
As planned, underlying UK construction revenue fell by 7%, to £1,998m (2016: £2,143m) due the introduction of more selective bidding criteria. The UK construction revenue decline was more than offset by an underlying revenue increase of 6% in the US and a 5% increase at the Gammon joint venture in Hong Kong.
Some problem contracts remain, notably the Aberdeen Western Peripheral Route (AWPR), where Balfour Beatty and Galliford Try expect to complete the 58km road project in the summer of 2018. As a result of the liquidation of previous joint venture partner Carillion, Balfour Beatty has recognised a one-off non-underlying loss provision of £44m, which reflects the group's additional loss on the contract.
Of the problem contracts, the company said today: "Each requires a high level of leadership involvement to ensure the best achievable outcome and a positive effect on customer relations. In most cases, the positions taken are proving adequate, reflecting, as expected, a mix of projects successfully closed out ahead of expectation, as well as others where the outcome, although disappointing, is being managed to its best conclusion. A very limited number of contracts have disappointed outside of this expectation. The largest of these is Aberdeen Western Peripheral Route (AWPR) which has experienced ongoing schedule and cost issues. These contracts have impacted the underlying results of Construction Services."
At the start of 2015, 89 historical contracts were identified in the UK Construction division that were losing money. As at the end of December 2017 93% of these projects were at practical completion (90% at end December 2016) with over 80% at financial completion (70% at end December 2016). 
Group chief executive Leo Quinn said: "These results clearly demonstrate that our Build to Last programme is transforming Balfour Beatty. The group has been repositioned to drive sustainable growth in profits, underpinned by a strong balance sheet. It has the right culture and capabilities to capitalise on the rising tide of infrastructure spend in our chosen markets.
"As a result of Build to Last, and the governance and controls now in place, we remain on track to achieve industry-standard margins in the second half of 2018. In the medium term, we are building a group capable of delivering market-leading performance."
Balfour Beatty Construction Services

 

2017

 
 

20164

Revenue1,2

Profit from operations2

Operating margin2

Order book1,2

 

Revenue1,2

Profit from operations2

Operating margin2

Order book1,2

£m

£m

%

£bn

 

£m

£m

%

£bn

US

3,634

41

1.1

4.3

 

3,427

33

1.0

5.5

UK

1,998

16

0.8

2.7

 

2,143

(65)

(3.0)

2.3

Gammon

1,017

15

1.5

1.3

 

967

11

1.1

1.5

Underlying3

6,649

72

1.1

8.3

 

6,537

(21)

(0.3)

9.3

Non-underlying

30

(36)

 

-

 

153

(34)

 

-

Total

6,679

36

0.5

8.3

 

6,690

(55)

(0.8)

9.3
underlying revenue and order book includes share of joint ventures and associates
from continuing operations
before non-underlying items (Note 8)
re-presented to classify the group's 49% interests in Dutco Balfour Beatty LLC and BK Gulf LLC as discontinued operations
Got a story? Email news@theconstructionindex.co.uk