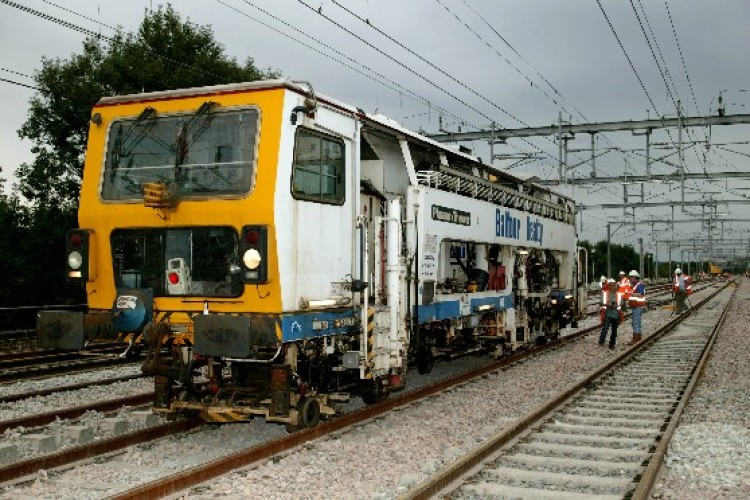 The seven-year contract is for Balfour Beatty to make available its fleet of 13 track maintenance vehicles, known as on track machines or tampers, to Network Rail.
Balfour Beatty will be responsible for delivering tamping shifts across Anglia and Southeast routes, which are among the busiest parts of the UK rail network.
The machines undertake maintenance, renewals and upgrade work, ensuring the track is aligned to provide smooth and safe rides for passengers. Tampers maintain the track by hydraulically lifting the track and packing ballast rock underneath the sleepers to fill voids and realign the tracks.
Balfour Beatty will also be introducing at least two new tampers for this contract, the first of which is expected to be delivered by 2021.
It is Balfour Beatty's second major rail plant contract award from Network Rail of recent weeks. In February it signed a £40m deal to maintain and operate 14 stoneblowers for four years. [See our previous report here.]
Mark Bullock, managing director of Balfour Beatty's rail business said: "This award from Network Rail is further evidence of Balfour Beatty's skills and expertise in rail plant operations. The contract is an important one for both Balfour Beatty and Network Rail as it will ensure the smooth and safe operation of some of the busiest sections of the railway. By operating both tampers and stoneblowers for Network Rail, Balfour Beatty is uniquely positioned to offer an integrated track geometry service to the routes."
Got a story? Email news@theconstructionindex.co.uk