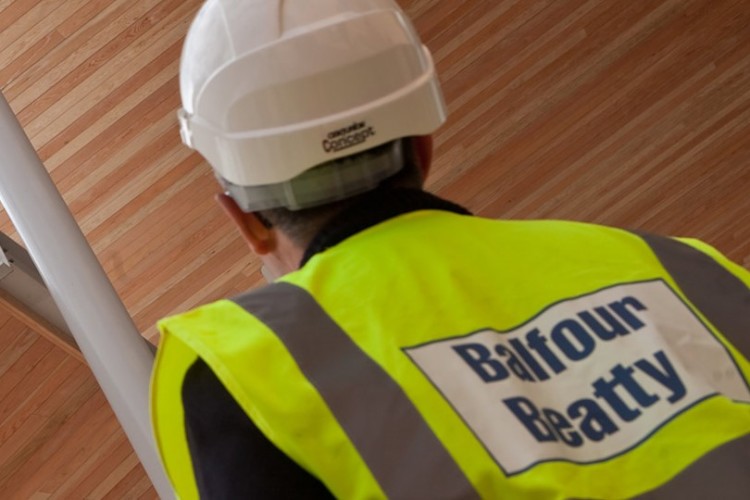 After new management uncovered a £35m shortfall in expected profits, Balfour Beatty Engineering Services is to be downsized. In central London, it will only work with Balfour Beatty group companies "where it can influence design and add value for customers".
In a trading update to shareholders today, Balfour Beatty reveals that the past couple of months have seen a further deterioration of fortunes at the mechanical and electrical engineering division of its UK construction business.
In May the company revealed that while the regional construction business was beginning to turn around after actions taken last year, the M&E and major projects divisions were now struggling and set to wipe £30m from the bottom line. (See our previous report here.)
Just a few weeks later that red figure has been increased to £65m, with a further £35m shortfall uncovered at Engineering Services.
In its statement the company said: "We have seen a further worsening in the trading performance of the mechanical and electrical engineering (Engineering Services) part of our UK construction business since our Q1 interim management statement. This further deterioration amounts to a £35m profit shortfall but will be broadly offset by further targeted PPP disposal gains in the second half of 2014."
It added: "Elsewhere, there has been no material change in the group's operations. Overall group pre-tax profit expectations for 2014 remain unchanged since the Q1 IMS, in the range of £145 - £160 million.
Earlier in the year Balfour Beatty put in new management at Engineering Services which has identified the £35m profit shortfall. The company said that £30m of this relates to a small number of existing contracts, predominantly in the London area: £20m from a further deterioration in the projects previously highlighted, and £10m due to issues identified on other contracts. 

"A number of factors have contributed to this further deterioration. These include design changes, project delays, rework on projects and contractual disputes on a number of projects."
The remaining £5m shortfall in profits is down to "greater selectivity in a slow market coupled with rigour in estimating and tender margins [which] has resulted in a low order intake".
It added: "Given these issues, we are reviewing the size and geographic footprint of the business with the aim of ensuring a smaller, more focussed business. In central London, Engineering Services will only be working with Group companies where it can influence design and add value for customers."
The troubles of Engineering Services are compensated for by the continuing favourable secondary market for infrastructure assets. Balfour Beatty has raised £51m by selling public private partnership (PPP) stakes so far this year and more disposals are planned.
The level of the group order book remains broadly unchanged from £12.9 billion at the end of March 2014.
Balfour Beatty has intended to announce its results for the half-year ended 27th June 2014 next week but this has now been deferred until 13th August.
Got a story? Email news@theconstructionindex.co.uk