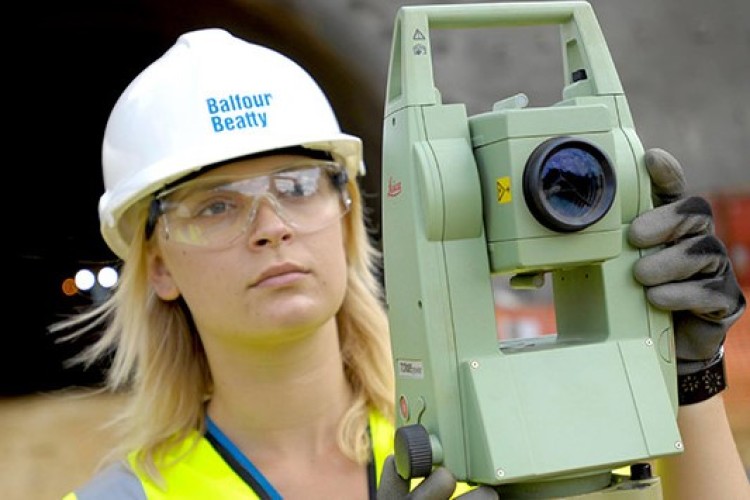 Balfour Beatty has set up what it calls its UK Strategic Design Consultant Partnership with WS Atkins, Mott MacDonald and WSP.
The operation will be led by Balfour Beatty's newly-appointed Strategic Design Consultant Partnership director, Robin Bashford, who moves across from the Major Projects business.
Balfour Beatty said that Atkins (now part of SNC-Lavalin), Mott MacDonald and WSP would now be its engineers of choice where it needed design consultancy for its projects. Balfour Beatty has already worked with all three companies a lot over the years but now they will have standard terms and conditions.  "A community of practice will bring designers and engineers from the four companies together to find solutions in key areas such as health and safety through design, value engineering and the use of more cost-effective design resources," Balfour Beatty said.
Balfour Beatty realised the value of having project design expertise in its armoury when it paid £380m to acquire Parsons Brinkerhoff in 2009. By 2014 it had changed strategy, however, and sold Parsons to WSP for £753m, roughly twice what it had paid. Creation of the Strategic Design Consultant Partnership appears to represent a middle way for the contractor – swapping friendship bracelets rather than wedding rings.


Stephen Tarr, managing director of Balfour Beatty's Major Projects business and executive committee sponsor for the partnership, said: "This newly formed Strategic Design Consultant Partnership represents collaboration in its purest form. Providing a new and refreshed way of working between contractor and designer, I am delighted to announce that we are joining together with Atkins, Mott MacDonald and WSP to deliver the very best of the industry's ability and capability to provide a complete, refined and expert offering to our customers."
Mike McNicholas, managing director of Atkins' infrastructure division, said: "Infrastructure investment continues to be a high priority for the UK, but clients couldn't be clearer in their message to industry that we need to deliver it differently to provide better value and outcomes for them, their end users and those funding the projects. A greater use of technology is widely acknowledged as one way of doing this, but equally as important will be industry leading companies coming together to innovate and collaborate more effectively. This partnership is an exciting step forward in achieving these goals."
Stephen Lawrence, Mott MacDonald's design partnership director said: "Our collaboration with Balfour Beatty goes back nearly 35 years and we're looking forward to building an even stronger working relationship."
WSP executive director Alistair Kennedy said:  "Our two companies already work closely together across a wide spectrum of projects and WSP is excited to have the opportunity to be part of this innovative and collaborative approach."
Got a story? Email news@theconstructionindex.co.uk