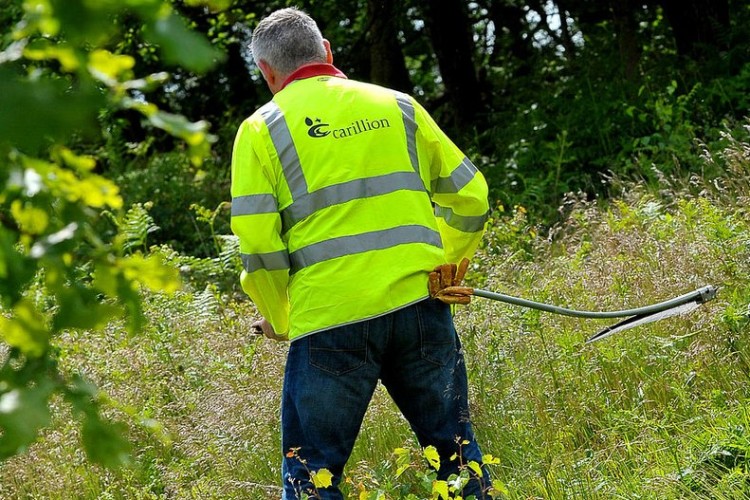 In a rallying call to shareholders to keep the faith, Balfour Beatty's board has put out another wordy statement that seeks to maul Carillion's analysis of merger benefits.
Yesterday Carillion set out details of how it expected to make synergy savings of £175m through a merger. (See previous report here.)
Balfour Beatty retorted that Carillion's plan meant cutting its £2.8bn a year UK construction business to just £900m. Balfour Beatty said that it planned to grow, not scale back, and said Carillion's assumptions were flawed.
Today Balfour Beatty's board has issued a more detailed analysis of Carillion's business plan, once again affirming its rejection of the merger proposal.
It said: "The board believes the proposed plan involves reducing Balfour Beatty's UK construction revenues by up to two thirds. Such rescaling would require a significant reduction in overheads, just to maintain current margins (equivalent to over 6% of the lost revenue).  This cost reduction will reduce the amount of available synergies that flow through to profitability. Cost savings driven by shrinking the business should not be confused with synergies. These reductions in cost will reduce the amount of the £175m that could enhance profitability.
"A smaller UK construction business would have a lower addressable cost base, further reducing the potential synergies available from any transaction. Incremental value for shareholders can only be generated by increasing absolute profit and cash returns."
It also said that keeping Parsons Brinkerhoff rather than proceeding with the sale "exacerbates the scale of the challenge at a time when the management team would be undertaking a fundamental downsizing of the UK construction businesses".
Balfour Beatty said that Carillion's axe would come down heaviest on its UK Regional construction business, which accounted for £1.8bn of last year's £2.8bn UK construction revenues. Yet the Regional business is the "best placed to benefit from any recovery in UK construction, and is already showing signs of such a recovery", Balfour said.

It also said that Carillion's sums failed to take into account the overlap between the businesses of the two competitors. "This could result in revenue and profit leakage," Balfour said.  
Carillion's plan to stop the Parsons Brinckerhoff sales process remains a massive stumbling block for Balfour Beatty. This is what caused the merger talks to collapse in the first place and move into hostile takeover phase. (See our 31 July report here.)
"Terminating this process risks damaging a significant part of the value of Balfour Beatty," it said today.
Balfour Beatty is seeking to persuade its shareholders that its own plans for the business are better than Carillion's axe.
It plans to close some regional offices and make some reductions to overheads, sell Parsons Brinckerhoff and refocus as an Anglo-American construction and specialist services group. Joint ventures in Asia and the Middle East will be retained subject to them being value accretive.
More selective tendering to focus on repeat customers, frameworks and larger contracts over £5m will "result in a large reduction in the number of contracts but only a modest reduction in revenue".
Balfour Beatty said that its own strategy was already showing signs of success. "Balfour Beatty has already demonstrated that cost savings can be achieved independently of a merger; £70m of annualised cost savings have been delivered over the last three years," it said.
"We will continue to demonstrate this plan is working by sharing leading indicators on a periodic basis, including on the size, composition and margin of our order book and in respect of overhead efficiencies. Our plan of progressive but substantial improvement avoids operational and value destruction risks, and leaves it much better equipped to exploit the market recovery that is under way."
Got a story? Email news@theconstructionindex.co.uk