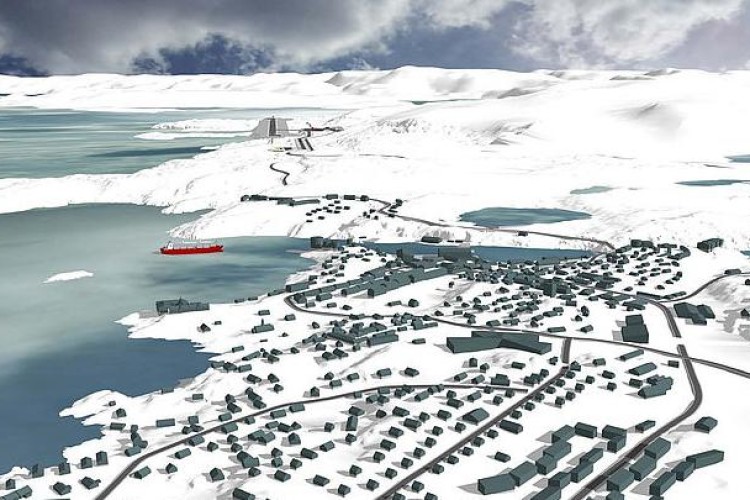 The prequalification invitation was issued in a number of countries in Europe, Asia and North America. A total of 11 applications were submitted for prequalification and client Kalaallit Airports has shortlisted six:
Aarsleff - Ístak Joint Venture (Denmark / Iceland);
BAM International (Netherlands);
China Communications Construction Company (China);
Munck Gruppen (Denmark);
MT Højgaard (Denmark);
Pennecon Dexter Joint Venture (Canada).
"Kalaallit Airports is very pleased with the great interest that has been among internationally recognized contractors to apply for prequalification," said CEO Steffen Ulrich-Lynge.  
The scope of the work, which will be carried out at the airports in Ilulissat, Nuuk and Qaqortoq, includes runways, access roads and parking as well as preparatory work for buildings that will be tendered later.
The prequalified contractors will visit Ilulissat and Nuuk during the coming month to get a first impression of the work areas and local conditions. As part of the inspection tour, presentations will also be held with local businesses, educational institutions and authorities.

Kalaallit Airports said that, when selecting contractors, emphasis has been placed on financial capacity as well as technical and professional skills and capabilities. Emphasis has also been placed on contractors' experience with construction tasks under conditions similar to those in Greenland.
Construction contracts in Ilulissat and Nuuk are expected to be offered simultaneously in early summer this year, with work starting in Nuuk in September or October 2018 and in Ilulissat in April 2019. Construction works in Qaqortoq are expected to be let in 2019 with construction start-up in spring 2020.
All three airports are scheduled to be commissioned in autumn 2022.
Got a story? Email news@theconstructionindex.co.uk