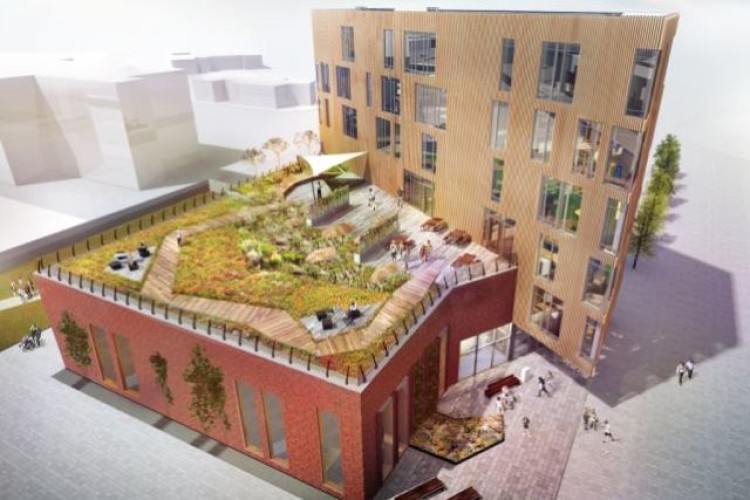 The Advanced Wellbeing Research Centre (AWRC) will form the centrepiece of Sheffield's Olympic Legacy Park (OLP). It will act as the research hub for the National Centre for Sports & Exercise Medicine in Sheffield, a 2012 Olympic Legacy project. The facility will bring together clinical services and physical activity facilities to help people with a medical need to exercise more easily.
The government has committed £14m to the project.
Anticipated construction start date is 19th December 2017 and completion date is in February 2019.
Designed by HLM Architects, the five-storey steel-frame building will have 3, 800 m2 of space for specialised laboratories and associated office space. There is also a motion analysis hall to the rear of the building, which is double height with a cross laminated timber frame. The façade is generally glazed and timber clad with a brick plinth and ground floor level.
The primary aim of the AWRC is to create innovations that will 'improve the health of the nation', tackling issues such as inactivity and obesity.
Mark Swales, director of estates and facilities at Sheffield Hallam University, said: "We are delighted to confirm BAM as our contractor to build what promises to be an impressive building. Our estate portfolio already provides high-quality teaching and learning spaces for our staff and students and the AWRC will add to this and allow us to conduct world-leading research that will improve the health of populations across the globe."
Got a story? Email news@theconstructionindex.co.uk