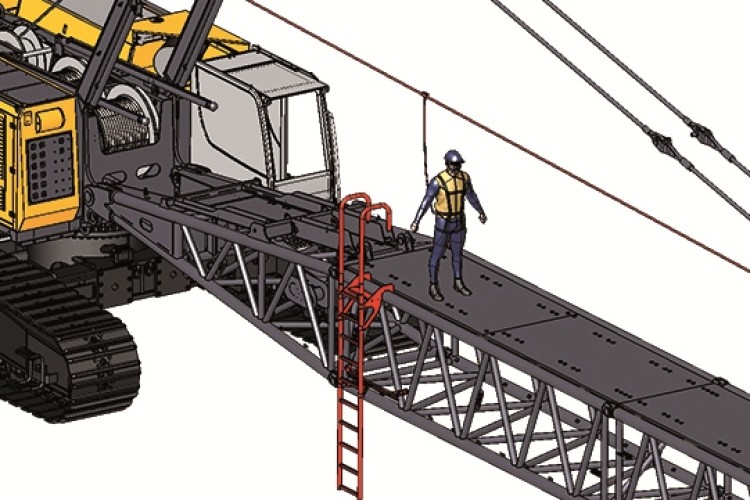 Boom assembly and disassembly work requires rigging crews to work at heights of more than two metres on top of the boom.
Since the introduction of DIN EN ISO 2867: 2011 -11, it is a requirement that a fall protection or arrest system must be mounted on the boom all along its length.
Bauer's solution, instead of railings, is a more cost-effective steel wire rope. This is strung across the entire length of the boom at a height of about two metres above the walkway from the hydraulic winch on the gantry to the swivel arm mounted on the boom head. Personnel are protected from falling by attaching a safety harness to the steel rope.
Got a story? Email news@theconstructionindex.co.uk