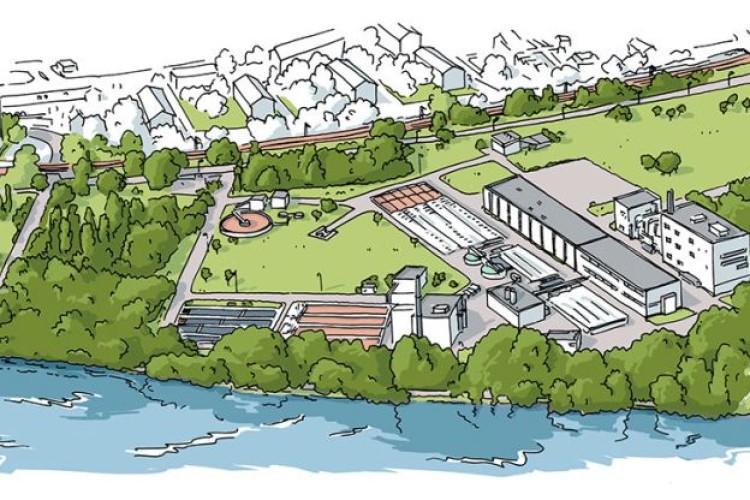 The contract involves remediation at a former landfill in Germany close to the French and Swiss borders. The project will be carried out by Bauer Umwelt, a specialist subsidiary of Bauer Resources. 
The Kesslergrube site in Grenzach-Whylen was used for landfill from the mid-1950s until 1976 and still contains residential waste and construction rubble as well as industrial and chemical waste. Roche Pharma, one of the world's largest pharmaceutical companies and a former user of the landfill site, is the client of the project and is aiming for sustainable and comprehensive remediation.
Bauer will be general contractor for the remediation of an area known as perimeter 1/3 NW. Bauer Umwelt's primary task is to excavate and collect approximately 280,000t of soil in special safety containers, haul away the containers and load them onto trains at the freight terminal. The contaminated excavated material will then undergo thermal treatment. Backfill material for refilling the excavation pit will be delivered during the excavation.
The concept submitted by Bauer was chosen by the customer because it will play a crucial role in reducing the total duration of the remediation project by one year. 
Site mobilisation and operations will begin next months. Services will include sampling and declaration analysis of excavated batches, multi-stage noise protection measures, groundwater control and measures to keep the pit dry during excavation. Bauer will also construct and operate a temporary pier for use in the delivery of backfill material and construction site equipment as well as for removal of excavated material. Bauer will build a multi-stage treatment plant for groundwater remediation on the east side of the pier and will  also install airlock areas including a washer system for construction staff and equipment.
The excavation pit will be constructed by Bauer Spezialtiefbau. The company will build a secant bored pile wall that extends to a depth of 23m.
Bauer Umwelt is scheduled to decommission the construction site in mid-2020 and restore the ground surface for future commercial or industrial use.
Got a story? Email news@theconstructionindex.co.uk