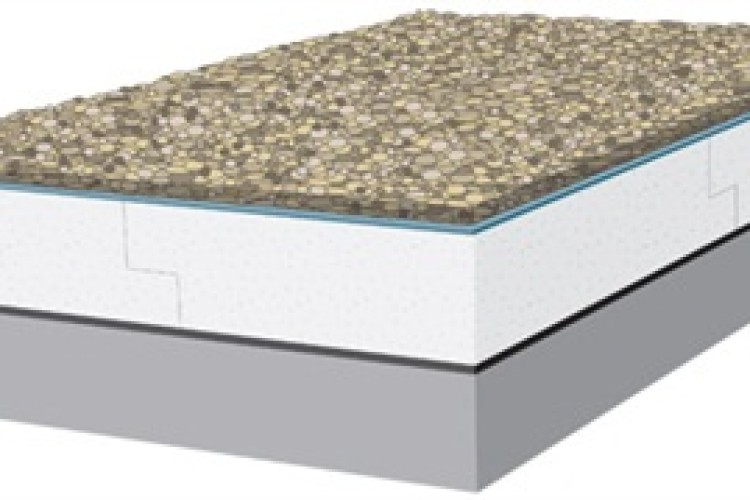 According to Jablite sales & marketing director David Teasdale, it is the first time that an inverted roof insulation board for use on zero fall roofs has been approved by the BBA.
The BBA certificate approves the use of Jablite Flat Roof Insulation on zero pitch flat roofs and on all slopes between 1:80 and 1:6.  When Jablite FRI is used in conjunction with the Jablite Filter Membrane – to minimise the heat loss caused by rainwater cooling – it will contribute to the overall thermal performance of the roof, giving a corrected U-value of 0.038 W/m²K, the manufacturer says.
"Our latest addition to the Jablite Flat Roof Insulation family, Jablite Flat Roof Tapered is also included on this BBA certificate, (numbered 01/3812 product sheet 5). Our tapered product offers all the same thermal and strength performance of Jablite FRI and can be used where tapered falls must be provided," Mr Teasdale added.
Got a story? Email news@theconstructionindex.co.uk