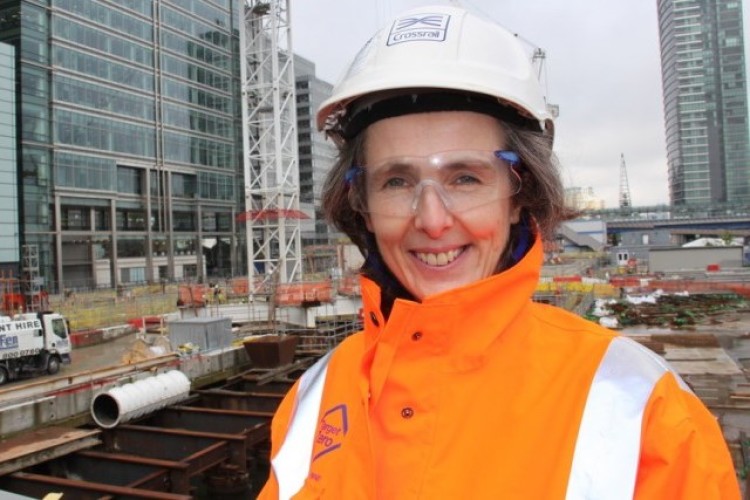 It has committed to holding 24 outreach events every year at UK schools and universities, to promote opportunities for women in engineering.
It also plans to hold five company events a year, called Women@Bechtel UK, to help the development and advancement of women in the organisation.
Women@Bechtel is described as "a collaborative forum that connects colleagues from around the world to promote the advancement of an inclusive environment in the workplace".  The UK chapter was launched in March 2014.
Nearly a quarter of Bechtel's UK employees are female, including 14% of the engineering population – which is more than twice the current national industry average of 6%. Prominent women engineers at Bechtel UK include Crossrail project director Ailie MacAdam, who was recently made a senior vice president of the company.

Peter Dawson, president of Bechtel's global civil infrastructure business, said: "I am a fervent believer in the importance of creating an inclusive environment in the workplace. We should all feel a personal responsibility to help foster a working environment that helps people of all different backgrounds to flourish. And the good news is that inclusivity makes good business sense, as there is strong evidence that diverse teams get better results." 
The 'women into technology and engineering compact' is being launched by the government today and includes specific new commitments from employers, government, schools and universities. The purpose is to increase the numbers of women in engineering and numbers of girls taking maths and physics 'A' levels.
The compact asks organisations to commit to action by engaging with young people, contributing to a national campaign and increasing women in technology & engineering roles in their own organisation.
Bechtel has been quick off the block to do just that. A statement from the company said: "Bechtel is pleased to support the UK government's 'Women into technology and engineering compact' and is committing to the following pledges:
Bechtel commits to promoting the self-empowerment of young women to pursue careers in engineering, by holding at least 24 outreach events at schools and universities in the UK each year. We will showcase female Bechtel role models and implement a "diverse team" approach for all outreach events.
We commit to holding a minimum of five Women@Bechtel UK events each year, which aim to influence and inspire ideas for the development and advancement of women in the engineering industry.
Bechtel commits to supporting the aims of the Compact through collaboration with our customers and supply chain, by engaging them in relevant UK outreach and Women@Bechtel events.
Got a story? Email news@theconstructionindex.co.uk