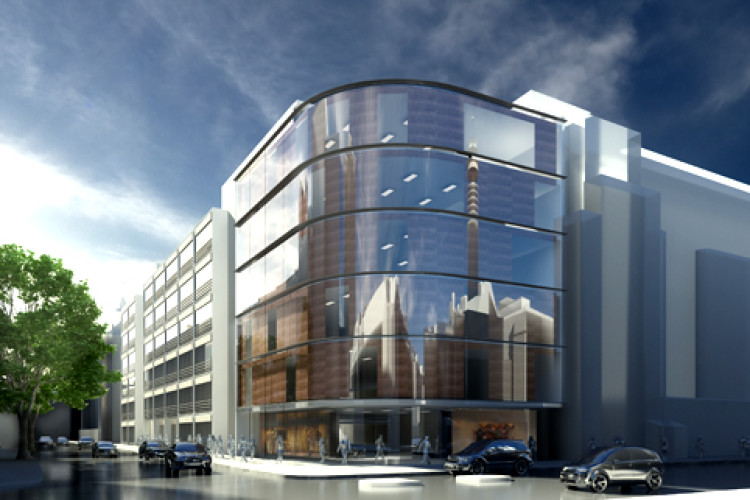 University College London Hospitals NHS Foundation Trust (UCLH) is seeking to procure a contractor to design and build its new Proton Beam Therapy (PBT) Centre and Inpatient Hospital.
Proton beam therapy is a type of radiotherapy that uses a precision high-energy beam of particles to destroy cancer cells. The treatment is particularly suitable for complex childhood cancers, increasing success rates and reducing side-effects. It can also be used to treat brain cancers, head and neck cancers and sarcomas.  Patients who require the treatment currently have to be sent abroad as there are no PBT facilities in Britain yet.
UCLH's joint proposal with The Christie Hospital in Manchester will offer the first PBT services in the UK, allowing around 1,500 patients to be treated every year.
From 2018, PBT will be offered to patients in the UK at UCLH and The Christie NHS Foundation Trust in Manchester. The government has committed £250m to fund the two centres.


UCLH's planning application to build its centre was approved in March 2013 by Camden Council planners. Pending approval by the Greater London Authority, it means building work could start on the centre in spring 2015. The aim is to open the centre in 2018.
Dr Yen-Ch'ing Chang, UCLH lead on proton beam therapy, says: "Proton beam therapy's main advantage is that less normal tissue is irradiated. This is a particular advantage in children and young adults. Irradiating healthy tissues in children and teenagers can result in significant long term effects, such as problems with growth, IQ, development through puberty, hormone deficiencies, fertility, as well as an increased risk of the development of a second cancer. Proton beam therapy significantly reduces the chance of such side effects occurring."
For further details of the bidding process, see our Contract Leads section.
Got a story? Email news@theconstructionindex.co.uk