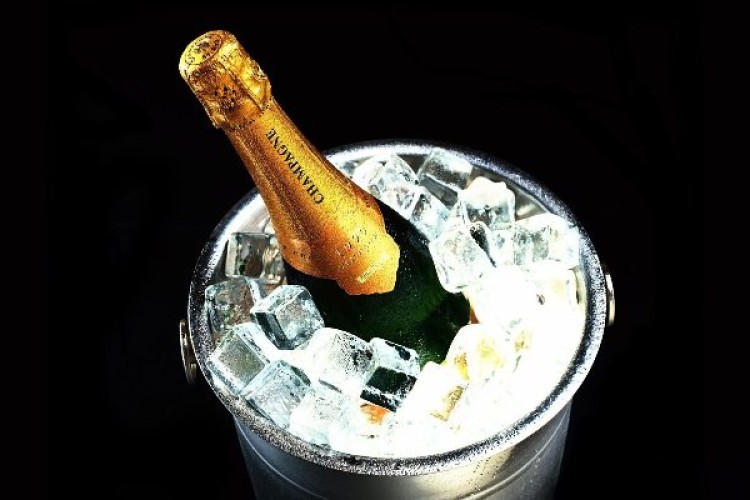 Leading the way for the industry at number 21, and with an estimated fortune of £3,150m is Sir Anthony Bamford, chairman and owner of JCB. His wealth remains unchanged since last year, the authors reckon, but he slips one place down the rankings.
At 79 on the list is Alastair Salvesen and family, whose money comes from the Aggreko plant hire business and transport. He is reckoned to be the only other billionaire with construction connections. He is judged to be worth £1,050m.
Plant hire also contributed to 93-year-old Tony Murray's £850m fortune, specifically the Andew Sykes heating and air-conditioning business. He is ranked at 102.
The authors choose to include Yelena Baturina, wife of the mayor of Moscow, whose £710m comes mainly from construction and cement. She has a £500m development and construction fund based in London and is ranked at 122.
Most of 69-year-old John Bloor's £525m wealth comes from Bloor Homes, which the authors value at £500m. He has also owned Triumph, the motorcycle manufacturer since 1983. He is ranked 166, up from 215 last year, when he was valued at £411m.
Close behind at 171, with £510m is Redrow founder Steve Morgan, who still has some money left after buying Wolverhampton Wanderers FC. He is another strong riser, up from a rank of 216 and £410m last year.
At 209 is John Kirkland and family, of Bowmer & Kirkland with unchanged assets of £440m.
At 214 is another football club owner, Doncaster Rovers' Terry Bramall, who made his £425m from Keepmoat before selling it in 2007.
There are numerous property developers and landlords in the higher echelons of the list but among those more closely rooted to construction is Tony Gallagher of Countrywide Developments. He is ranked at 219 with a £410m fortune.
One spot behind is David Wilson and family, who sold Wilson Bowden to Barratt in 2007 for £2.2bn. He retains a £38m stake in Barratt and is valued at £405m.
Those hardy perennials the McAlpines slot in at 288 and continue to rub along with an unchanged £295m. They are the richest of the pure contractors, followed at 294 by Ray O'Rourke with £280m.
In between these two is David Mabey of the eponymous demountable bridges fame, valued at £282m.
Ranked at 318 is the Shepherd family, the building and Portakabin people. The company is valued at £231m and, with past dividends added in, the family is judged to be worth £251m.
Hard on their heels are the Wates family, another building contractor, with £220m. Both the Shepherds and the Wates and judged to be unchanged from last year.
Next up at 375 are three brothers that got out of crane hire in 2007 and into land development and charity work. The Ainscough brothers, Martin, Brendan and James, are judged to be £5m richer than last year, with a combined £210m.

The McCarthy family of McCarthy & Stone and subsequently Churchill Retirement Living, are ranked 427 with £185m (equal with Keith Richards of the Rolling Stones, coincidentally).
The country's richest builders' merchant is at number 477. Former Travis Perkins chairman Tony Travis is judged to be worth £165m, up strongly from last year's £115m
Another man needing a new wallet is Berkeley's Tony Pidgley, reckoned to have grown his fortune from £128m last year to £160m now. He is ranked at 485.
Tied at 504 with £155m are Anthony Brotherton-Ratcliffe of Croudace Homes and Scottish housebuilder John Lynch.
Yorkshire's Paul Caddick is at 522 with £150m, as are architect Lord Foster, Belfast brothers Kevin and Michael Lagan and Angela Yeoman of quarry firm Foster Yeomans.
Judged to be worth £140m (and ranked 572) are Robert Carter of Norwich-based RG Carter and another construction-cum-football club man, Aberdeen FC owner Stewart Milne.
Other names further down the list are Ron Jelley of housebuilder Jelson (£135m, #590), Derek Mickel of McTaggart & Mickel (£131m, #607) and John Seddon (£130m, #608).
Two former construction titans now in their early 70s, Martin Laing and Persimmon founder Duncan Davidson, are each reckoned to still have £120m left and share a rank of 653.
 hris Marshall or Marshall Holdings has seen his fortune shrink from £166m to £116m in the past year, the authors reckon. His rank slides from 450 to 690.
Charles Gallagher of Matthew Homes and CW Plant is reckoned to be worth £110m, as is Jonathan Hitchins of Robert Hitchins Group. Both are ranked at 713.
Frank Burke of BDL Group and Cabretta Holdings, is valued at £105m (#751), as are Peter & Elizabeth Prowting.
At 766 is an interesting new entry, 57-year-old Max Skillman, who has amassed a fortune estimated at £103m by selling construction machinery to Russia.
Construction fortunes shy of the £100m mark are reckoned to be owned by Bruce Walker, John Muir, and Peter Gadsby.
Another plant man comes in at 956 with £78m – namely Vp chairman Jeremy Pilkington, who is also a new entry.
Bringing up the rear are Aberdeen housebuilder Malcolm Allan (£76m, #966), brothers Johnny and Patsy Byrne (£75m, #970) and plumbing equipment supplier Malcolm Walker (£75m, #970), the latter of whom is another new entry.
Got a story? Email news@theconstructionindex.co.uk