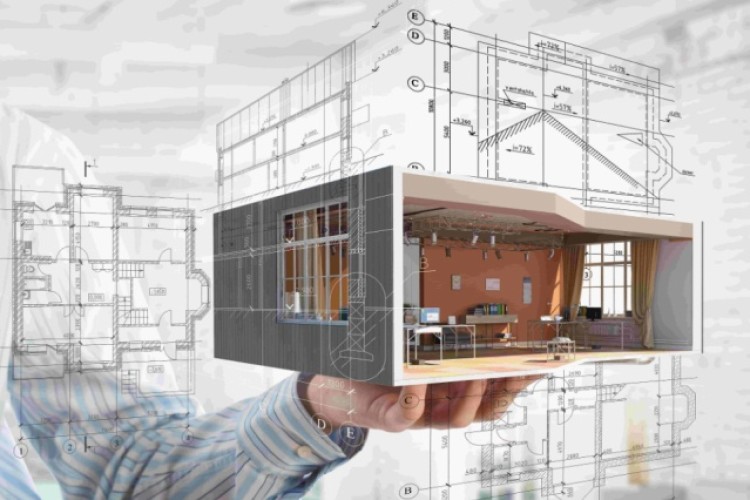 The government's vision is a construction industry that can build new homes in weeks, or even days, instead of months; where buildings can be put up at just a third their current costs; and where all new homes are affordable and energy efficient.
There is some chilling language, such as the call for "a single body of knowledge", but the broad aims are familiar.
Beyond the rhetoric, firm plans include raising total research and development (R&D) investment to 2.4% of GDP by 2027, increasing the rate of R&D tax credit to 12% and investing £725m in new Industrial Strategy Challenge Fund programmes "to capture the value of innovation".
At the heart of the strategy is a commitment to exploiting digital technologies, such as building information modelling (BIM) and offsite manufacturing techniques. A cultural shift from obsessing on the lowest initial construction cost to instead focusing on the lowest whole-life cost of a building is central to the vision.
The Construction Sector Deal1 is the government's response to the 2016 Farmer Review, which highlighted UK construction's productivity inadequacies, caused by the cyclical nature of the sector, the unpredictability of future work and a lack of collaboration across the sector. It concluded that transforming the industry would require shared leadership by the industry, its clients and the government.
The Construction Industry Sector Deal also builds on Construction 2025, published by the government and the Construction Leadership Council (CLC) in 2013. This set out targets for 2025, including:
a 33% reduction in the cost of construction and the whole life cost of assets
a 50% reduction in the time taken from inception to completion of new build
a 50% reduction in greenhouse gas emissions in the built environment
a 50% reduction in the trade gap between total exports and total imports of construction products and materials.
The Sector Deal sets out three strategic priorities:
 -   Digital techniques deployed at all phases of design will deliver better, more certain results during the construction and operation of buildings. Clients, design teams, construction teams and the supply chain working more closely together will improve safety, quality and productivity during construction, optimise performance during the life of the building and better our ability to upgrade and ultimately dismantle and recycle buildings.
-    Offsite manufacturing technologies are advocated to reduce wastage, inefficiencies and delays that affect onsite construction. They will enable production to happen in parallel with site preparation, speeding up construction.
-    Whole life asset performance will shift focus from the costs of construction to the costs of a building across its life cycle, particularly its use of energy. The government is promising that it will "ensure that our modern Industrial Strategy and our significant investments in housing and infrastructure support this change and innovation".
As part of the Clean Growth Grand Challenge, the prime minister has announced a mission to at least halve the energy use of new buildings by 2030 through developing innovative energy and low carbon technologies driving lower cost, and high-quality construction techniques. This will also reduce the cost of retrofitting existing buildings to make them more efficient and more sustainable, it is asserted.
The authors of the strategy display their belief in the benefits of standardisation and centralisation. For example, the strategy document says that more young people would want to work in the construction industry if there was a single construction industry careers service rather than the current scattergun array of company-own initiatives.
It asserts: "The industry does not have a coordinated approach to promoting construction careers as initiatives developed by businesses, trade associations and professional institutions have largely been run in isolation. As a result, [editor's italics] potentially skilled and talented employees are lost to other sectors. The industry is committed to changing this through a unified approach. It will create a single industry platform and portal based on the CITB's Go Construct site and will build on Inspiring Construction, the industry campaign to promote construction careers, to enable those seeking construction careers to better understand the opportunities the sector can offer and the routes into different careers."
On the need for greater standardisation in the construction industry, it says: "The adoption of digital and offsite manufacturing techniques must be driven by construction clients who seek to procure for the 'whole life' performance of built assets, and to optimise this performance. However, there is no single accepted standard procurement methodology for delivering whole life performance; as advisers use a range of different methodologies. Similarly, construction clients and professional advisers rarely consider whole life performance. A standard methodology, used across the sector, would drive the construction supply chain to focus on the performance of assets across their whole life, and invest in the capability and skills needed to deliver this. If this standard methodology is to be adopted by clients and the construction sector, then it will need to be supported by a single body of knowledge [again, editor's italics], a shared digital asset that is accessible to all and enables the rapid sharing of expertise and best practice."
1. The Construction Sector Deal is available at www.gov.uk/government/publications/construction-sector-deal
Industry reaction
The Construction Sector Deal was effectively written for the government by the Construction Leadership Council, where ministers and civil servants sit alongside industry representatives.

Construction Leadership Council chair Andrew Wolstenholme said: "At its best, the UK construction industry can deliver world-class performance.  However, our performance needs to be more consistent and more directed towards delivering the high-performance outcomes demanded by clients.  We can accelerate this change by focusing on our capabilities in digital, manufacturing and whole-life performance.  By bringing together government construction programmes, pooled R&D funding and a shared commitment to improve business models and skills, the Construction Sector Deal announced today represents a huge opportunity for our industry to come together to invest in our future.  This is an opportunity that we cannot afford to pass up."
Build UK chief executive Suzannah Nichol said: "Construction is almost 10% of the UK economy, driving productivity while shaping our day to day lives and communities. Today's announcement sets out a bright vision for the future of UK construction along with a plan that the industry can, and should, all get behind.
"Through Build UK, the sector is already making huge strides to meet the ambition within the Deal. The announcement specifically references our standardised pre-qualification process, which is at the pilot stage. We have also brokered cross-industry agreement on the more contentious issue of payment and a commitment from Government to develop a, fairer and more sustainable approach to contractual and payment practices will help us. I'm also pleased to see our drive for reform of CITB is embedded as a key part of the strategy, building on the progress already made, which is essential to recruiting, training and retaining the workforce we need."
Civil Engineering Contractors Association (CECA) external affairs director Marie-Claude Hemming said: "It is welcome that £600bn of public money is being invested in the UK's infrastructure in the next decade. To deliver on this ambitious programme of work, government and industry must work together to address the long-standing productivity challenges faced by our sector, and to ensure the right skills are in place in all parts of the UK.
"The Construction Sector Deal sets out a vision for the future and a plan to ensure it happens. Yet, in order to ensure success we must work closely together as an industry and with local and national government, education providers, industry stakeholders and the wider public.
"If done right the Deal will transform our sector, addressing procurement challenges, developing new technologies and investing in our future skills.
"But it is now up to industry and government to ensure words are met with action, to ensure our shared goal of a reformed construction sector becomes a concrete reality."
Construction Products Association policy director Peter Caplehorn said: "These are ambitious plans that will improve and modernise the construction sector, whilst providing much-needed reassurance to the supply chain as Brexit-related uncertainty continues to weigh on activity. We welcome government's recognition of construction as one of the UK's most important sectors, and construction product manufacturers are at the very heart of its success - with 80% of all products used in the UK being made in the UK, we support nearly every construction project.
"Our sector has already demonstrated where we can spark the 'bytes and mortar revolution' through off-site manufacturing and advanced manufacturing technologies that deliver high-quality buildings more quickly and efficiently, boost productivity and make a more interesting offer to our workforce.
"It is promising to see government commit to a long term vision. Now government and industry must work together deliver real results on the ground."
Institution of Civil Engineers director general Nick Baveystock said: "We are pleased to see the details of the Sector Deal, which recognises the important role construction plays as a cornerstone of the UK's economy.
"This deal shows that the government has made a firm commitment to transforming the sector.
"We welcome, in particular, the focus on creating a new sustainable business model for construction, which the report recognises is in line with the work we have been doing on Project 13. This industry-led initiative has created a model that will boost certainty and productivity in delivery, improve whole life outcomes in operation and support a more sustainable, innovative, highly skilled industry; all things the Sector Deal has emphasised are needed.
"The focus on priority areas including future construction skills and creating a more productive, sustainable industry echoes ICE's own analysis. We need new talent and skills to help to build the Britain of the future, meeting society's changing needs through digital transformation of infrastructure and increased productivity in housing delivery.
"This deal offers a substantial opportunity to enhance sectoral productivity and put UK construction at the forefront of international innovation.
"It is now up to the industry to grab the opportunities this deal offers us with two hands. We should also remember that this document should not be seen as static, but rather provide a platform for continuous collaboration between all relevant government departments, industry and trade bodies."
Got a story? Email news@theconstructionindex.co.uk