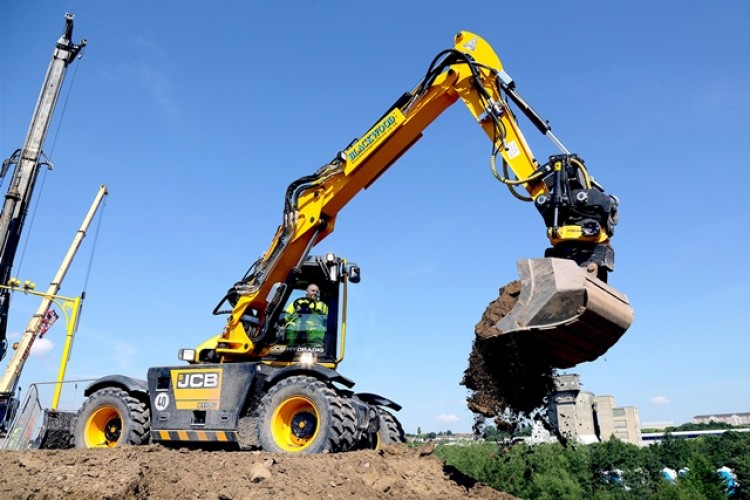 Blackwood Plant Hire has purchased two Hydradig 110W machines from dealer Scot JCB as part of a £2m order for 25 JCB excavators.
Blackwood Plant Hire sales director Paul McCormack said: "We are continually looking for new products that can give us the edge over our competitors. The low centre of gravity in the JCB Hydradig allows it to lift so much more than our other machines of this size.
 "We expect it to be used for highway works and small building sites with tight access where its zero tail swing operation, brilliant manoeuvrability and the 40km/h road speed to get between sections all make it perfect for these applications.
 "Initial feedback is extremely positive. The low centre of gravity on the machine is a great selling point to offer my customers – as they can get incredible lifting power from a small machine."
You can read more about the JCB Hydradig in the April 2016 issue of The Construction Index magazine, which you can read online at http://epublishing.theconstructionindex.co.uk/magazine/april2016/ (link opens in new tab).
Got a story? Email news@theconstructionindex.co.uk