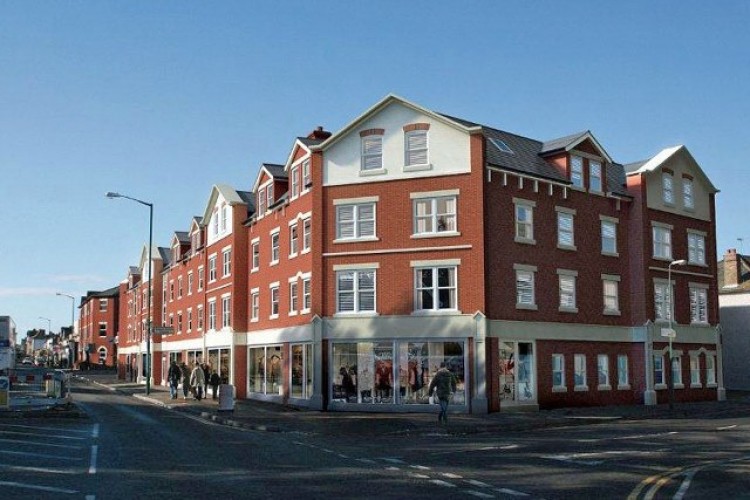 DWP Housing Partnership, Dorset's biggest private landlord, is investing £4.5m in the regeneration scheme on Christchurch Road.
South Coast Demolition is currently dismantling what's there at 752-778 Christchurch Road, brick-by-brick. Afterwards, Glossbrook Builders will begin the development phase, building apartments to be marketed as for the exclusive use of over-50s.
When completed there will be six two-bedroom apartments, 45 one bedroom apartments and eight retail units within the four-storey, brick-built block.
Work is due to be completed in the autumn of next year, and will bring a far more attractive look to the street opposite the entrance to the Woodland Walk.
DWP boss Steve Wells said:  "We have owned this block for some years. It had been developed in an ad hoc way, which meant there was a poor use of space. We wanted to start again and so we applied for permission to demolish and rebuild, and our plans were approved."
Pictured below are Steve Wells (left) of DWP Housing Partnership and Rich Fooks of Glossbrook Builders.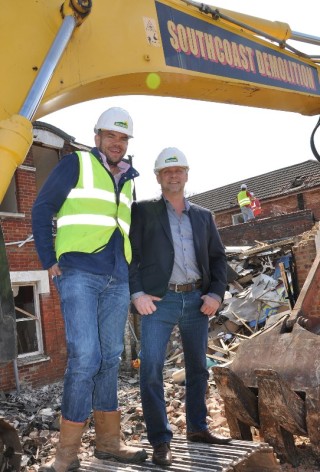 Got a story? Email news@theconstructionindex.co.uk