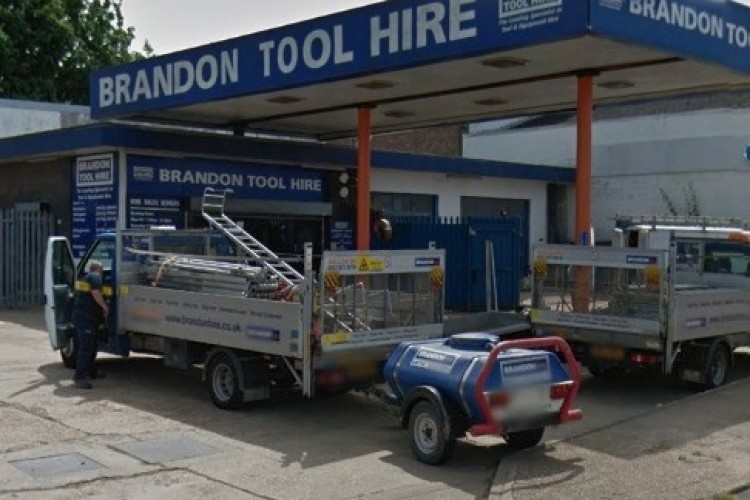 Vp has agreed to pay Rutland Partners £41.6m cash on completion of the deal and taken on Brandon Hire's net debt of £27.2m. 
Private equity group Rutland Partners bought Brandon Hire from Wolseley for £43m in 2010.
Brandon Hire will now be combined with Vp's existing Hire Station tool hire business to generate economies of scale in purchasing and operations, Vp said.
Vp has secured new borrowing facilities from its banks to fund the acquisition.
Brandon Hire, established in 1971, has 143 locations across the UK and more than 900 employees.  Its customer base is predominantly small to medium sized enterprises (SMEs) operating in regional and local geographic markets.


Vp described it as "a well-established, profitable business". For the year ended 31st December 2016, Brandon Hire's revenues were £79.8m, generating profit before interest, tax, exceptionals and amortisation (Ebitda) of £6.0m from gross assets of £50.6m.
Vp chairman Jeremy Pilkington said: "The acquisition of a well-established business of the size and quality of Brandon Hire is a significant development for Vp.  We have, over recent years, developed an industry leading specialist tool hire business in the UK.  This transaction represents a major step change in the scale and scope of our specialist tool hire offering.
"The Vp and Brandon Hire business cultures are closely aligned and we look forward to working with all of the Brandon Hire employees in developing the business further over the coming years."
Vp chief executive Neil Stothard added: "With an extensive branch network, Brandon Hire is an excellent geographic fit with our current specialist tool hire operations and we expect this acquisition to be earnings enhancing to the group in the first 12 months of ownership."
Got a story? Email news@theconstructionindex.co.uk