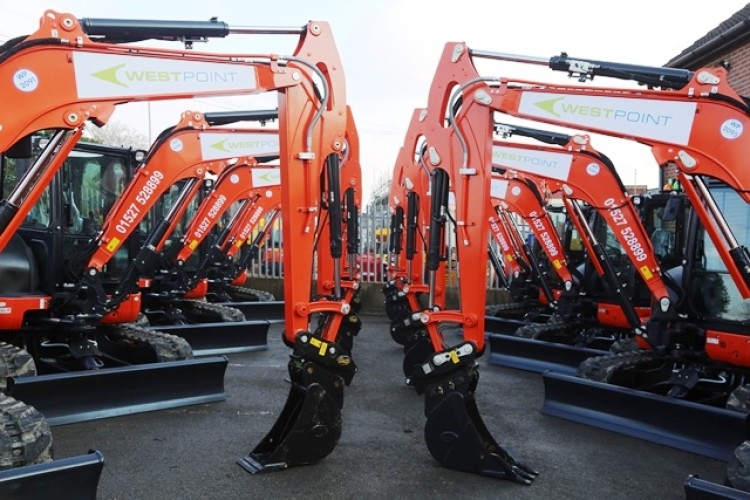 The Redditch-based firm runs a plant fleet that includes JCB, Hitachi and Volvo machines but bought its first Kubotas from BTE Plant Sales Ltd last year. It has been sufficiently happy with them to return for more.
BTE has fitted the West Point's Kubota excavators with automated flashing beacons that respond to the status of the driver's seatbelt. In addition to Kubota's anti-theft technology, the new machines are also fitted with Trakm8 telematics technology, which allows remote monitoring of machine operations.
Plant and equipment manager Jodie McGinn said: "Thanks to Kubota's quality and BTE's bespoke customer approach, we can now operate efficiently and meet deadlines without stress or extra cost.
"With improved operator comfort, reliability and performance, we are able to maximise the potential of our resources, eliminating the time and costs we used to face on a regular basis. We haven't needed a repair once in almost a year of having our KX057-4s, so our confidence in the brand is very high."
Got a story? Email news@theconstructionindex.co.uk