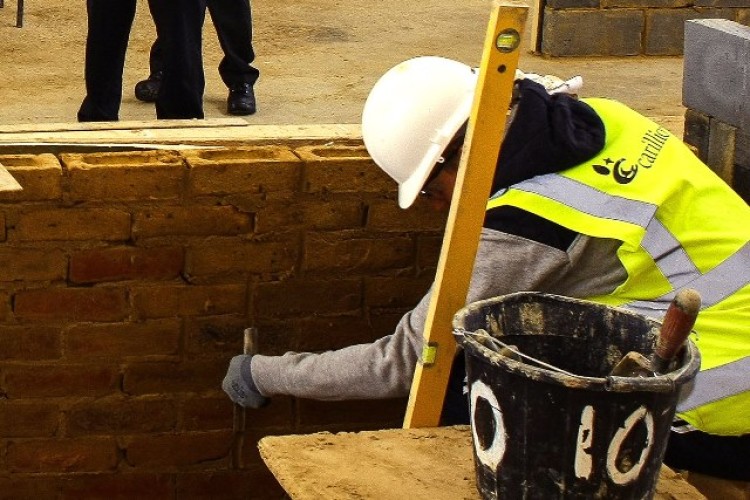 In his 2015 budget statement, chancellor George Osborne said that new digital apprenticeship vouchers would give employers greater control over apprenticeship funding. 
Employers will be able to purchase training directly from providers using the voucher, which represents the public funding available to them. They will then pay only the balance of training costs which are not fully funded. The system will be paperless and administered by the Skills Funding Agency.
The apprenticeship voucher was launched due to concerns that, under the original proposals, smaller companies would have to bear the cost of training upfront, handle public money, and deal with extra bureaucracy. 
Construction Industry Training Board director of policy Steve Radley said: "This revised funding model is employer-led and more workable for SMEs. This is vital for an industry that is made up of 95% SMEs and facing a significant skills challenge for the coming years.
"The new model must also take into account sector-specific needs. For example, in construction we believe that employers should have the choice to opt for a third-party provider to manage their training, especially where this already works well."


Institution of Civil Engineers (ICE) director general Nick Baveystock said: "The chancellor's budget announcement of a voucher scheme for employers taking on apprentices is good news, particularly for SMEs. If the UK is going to deliver the £377bn infrastructure pipeline and retain our competitive edge, industry will need a diverse workforce that is technically and intellectually proficient. Practical action which incentivises more employers to offer apprenticeships can only help, and we welcome greater involvement from employers in setting up quality schemes tailored to the needs of business."
The Federation of Master Builders (FMB) said that the move showed that the government was listening to industry lobbyists.
FMB chief executive Brian Berry said: "It's been a long and bumpy road since the Richard Review first touted the idea of putting the purchasing power back in the hands of the employer but today the government has finally set out a clear direction of travel in terms of its apprenticeship funding reforms. The new digital apprenticeship voucher model is a vast improvement on what was formerly proposed. However, we do still have some concerns about the potential for this new system to add additional administrative burden for small firms. To counter this, we will be working closely with the next government to minimise any added bureaucracy. For SMEs, bureaucracy is the biggest barrier to engagement in any scheme so industry and government must work together to help ensure this new system does not have a detrimental impact on apprenticeship numbers."
Mr Berry continued: "The Construction Industry Training Board (CITB) predicts that an additional 200,000 jobs will be created in the construction industry over the next five years and up to 400,000 people could retire over the same period. It's therefore crucial that government does nothing to undermine the desire or ability of small construction firms to train apprentices. Let's not forget, two-thirds of all construction apprentices are trained by the very smallest firms so we need to carefully develop a framework which works for them, not against them."
He concluded: "The message we want our members and all small construction firms to take away is that regardless of the forthcoming changes, until 2017, it's business as usual in terms of apprenticeship funding. With the skills time bomb ticking ever more loudly, the last thing we need is for employers to stop hiring apprentices in the interim. According to our latest survey, 20% of FMB members are currently training apprentices which is up from 18% two years ago. However we need more small employers – and all large employers – to recognise the commercial value of training apprentices and do their bit to help close the skills gap."
Got a story? Email news@theconstructionindex.co.uk