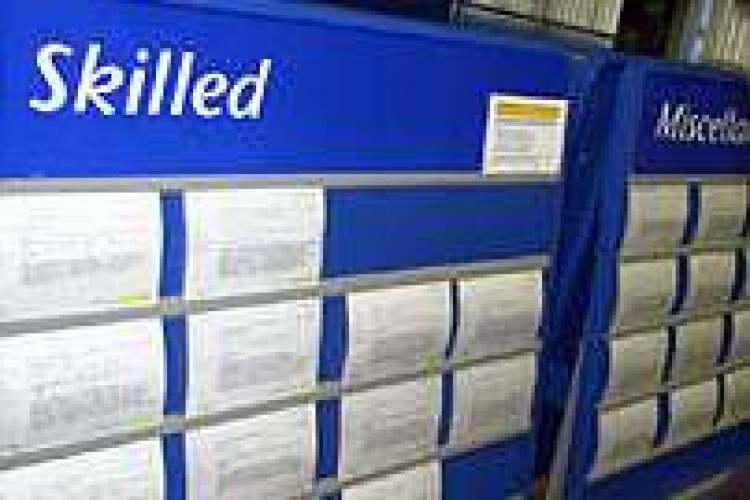 The service will be run by Mitie, which will run checks on employees and potential employees of building companies that are members of the federation.
Employee screening is a sensitive topic across the construction industry ever since a group of major contractors were discovered to have been using the screening services of the Consultancy Association. The Consultancy Association was closed down by the Information Commissioner's Office (ICO) in 2009 for breaching data protection laws. The ICO discovered a database of 3,213 trade unionists, environmental activists and those generally deemed undesirable to Big Construction.
But while the Consultancy Association was used by construction companies to screen out potential trouble-makers – effectively constituting a blacklist – the National Federation of Builders says that it is using Mitie to run checks on immigration status, right to work and overseas criminal records. Mitie will be using public records to check credentials; the Consultancy Association compiled its own database using information supplied by employers.

NFB chief executive Richard Beresford said: "In an industry where time is money and margins are squeezed, NFB members pride themselves on providing clients with first class construction services. Having the right staff in place is paramount to this, and with the assistance of Mitie and its comprehensive range of employment screening, background checks and lone worker solutions, members can continue to ensure that they provide a high quality service, whilst meeting their employer responsibilities."
Olac Coombs, Mitie's director of security technology and consultancy, said:  "This is a significant opportunity for both Mitie and the NFB to raise standards across the industry and reduce illegal working in the UK. The partnership with the NFB is a resounding endorsement of the capability and service offering from Mitie and a positive step for its members.
"I am excited at the prospect of this opportunity, the diversity of opportunity and the knowledge that we are providing NFB members with a high quality service that will help protect them and allow them to concentrate on their core business."
Got a story? Email news@theconstructionindex.co.uk