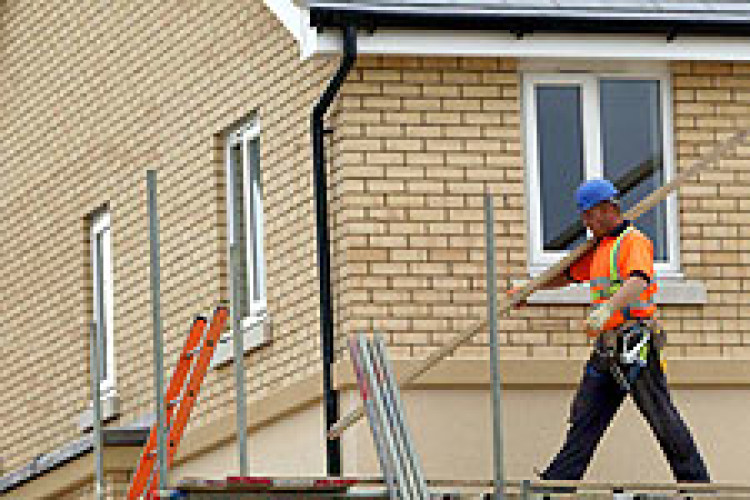 Communities minister Stephen Williams yesterday published the government's response to its housing standards review, saying: "The current system of housing standards is complicated and confusing and is ripe for reform. That's why we're planning to make the whole system easier to understand and follow, consolidating housing standards so that all the requirements are in one place."
He added: "This will enable councils and developers to better work together to build high-quality, sustainable and secure homes in communities across the country."
The changes reduce 100 standards down to 10 and bring down the number of remaining pages of guidance from 1,000 to fewer than 100.
Housing standards that will be abolished include requirements for rainwater harvesting in places that do not suffer from water shortages. There will no longer be a requirement for more than one phone line to be installed. And out goes the requirement for compost bins and secure sheds in gardens.
The measures also include scrapping rules that require house-builders to get the same work checked by a range of different organisations. Currently, a builder may have to have the same work checked by the planning authority, a Code for Sustainable Homes Assessor, a building control organisation, the Homes & Communities Agency and independent standard assessors. Under the new system technical requirements will be assessed by building control bodies alone.
Other changes include:
Optional regulations: Under the changes, the new system will include "optional building regulations", which will only apply where it is right to do so, with councils deciding whether they apply to developments being built in their areas. These could include water efficiency or wheelchair access.

Space standards: The government intends to develop a single national space standard to be available to councils to replace the variety of different space standards that are currently required by councils.
Security: A new standard for security in new homes will be developed, based on current industry best practice to be applied either nationally or on the basis of local need, and based on evidence of cost-effectiveness.
Energy: Currently, in addition to existing building regulations councils can also impose locally-set targets for energy efficiency and renewable energy - imposing extra cost on new homes and leading to confusion and variation across the country. In the future energy efficiency standards will be set through national building regulations.
Mark Farmer, head of residential at construction consultant EC Harris, described the reforms as "a further step towards improved housing standards and supporting house builders to reduce the national housing shortfall".
He said: "The previous consultation, for which EC Harris provided the supporting costs, identified significant benefits from a rationalised set of standards, reducing unnecessary process costs and red tape. This will support viability and ultimately the much needed delivery of homes across the UK.
"Improved accessibility, water, energy and security standards are likely to be welcomed by most and today's statement indicates that only standards emerging from the review process will be permitted in future. The industry will benefit from this new level of national consistency which should also ensure that standards are well drafted and achieve the quality outcomes for which they were intended.
"Whilst the indication that Code for Sustainable Homes will be wound down may be controversial, it is clear that the Building Regulations and other protections are intended to maintain carbon reduction and environmental targets. We look forward to the final details and the continued support from government in implementing new and improved standards."
Got a story? Email news@theconstructionindex.co.uk