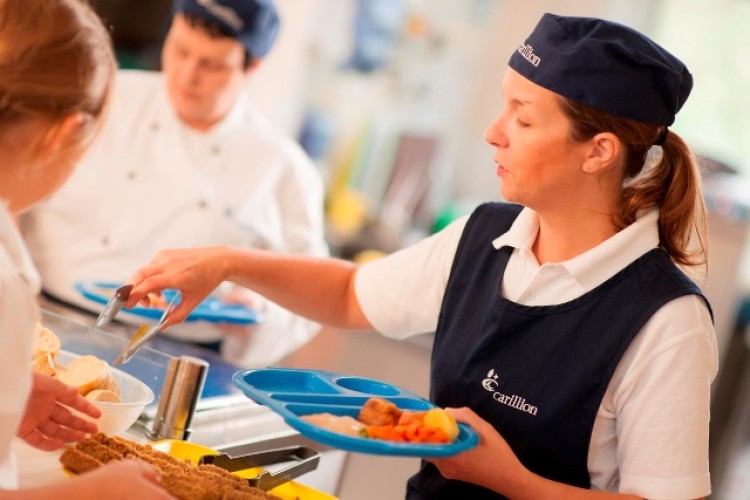 On 15th January 2018, a winding up order was made against Carillion and the court appointed the official receiver as the liquidator.
The UK government, Carillion's biggest client, is mobilising efforts to prevent the entire construction industry having a collective meltdown in the wake of the collapse. It is putting out the message that despite going into liquidation, all Carillion's public sector services are continuing as normal.
Meanwhile, video footage is emerging online of lockdowns on major projects, while trade contractors are pulling off sites and plant suppliers are planning how quickly they can retrieve equipment on hire.
The UK government is Carillion's biggest client. Carillion held approximately 450 contracts with the government, representing 38% of its 2016 reported revenue or roughly £2bn.
The official receiver has been appointed by the court as liquidator to Carillion along with partners at PwC that have been appointed special managers.
Cabinet Office minister David Liddington said that the government will continue to deliver all public sector services following the insolvency of Carillion and existing Carillion pensioners would continue to receive payment.
"It is regrettable that Carillion has not been able to find suitable financing options with its lenders but taxpayers cannot be expected to bail out a private sector company," said David Liddington. "Since profit warnings were first issued in July, the government has been closely monitoring the situation and has been in constructive discussion with Carillion while it sought to refinance its business. We remained hopeful that a solution could be found while putting robust contingency plans in place to prepare for every eventuality. It is of course disappointing that Carillion has become insolvent, but our primary responsibility has always been keep our essential public services running safely.
"We understand that some members of the public will be concerned by recent news reports. For clarity – all employees should keep coming to work, you will continue to get paid. Staff that are engaged on public sector contracts still have important work to do."
Many of Carillion's biggest construction projects are in joint venture with partners who will now have to bear the load alone or find new partners.
Kier is partnering with Carillion in joint ventures on HS2 and the Highways England smart motorways programme. It said: "We have put in place contingency plans for each of these projects and are working closely with clients so as to achieve continuity of service. Following today's announcement and after a short period of transition for these contracts, we do not expect there to be an adverse financial impact on the group arising from these joint venture contracts."
Amey has incorporated joint ventures with Carillion to deliver the regional prime and national housing contracts for the Ministry of Defence (MoD), through the Defence Infrastructure Organisation (DIO). These contracts maintain the MOD estate in the UK.
It said: "The terms of the joint ventures' arrangements mean that Amey will continue the services now that Carillion has announced it is entering into immediate compulsory liquidation. Amey is committed to doing this and ensuring continuity of service to the DIO and MoD and the service men and women in the UK.
"For the past few weeks, Amey has been working on detailed contingency plans with the DIO and the Cabinet Office to ensure it can effectively continue to manage the contracts and these are being implemented today.
"Amey confirms it is fully prepared to continue the service obligation of the contracts without adverse effect on the employees of the joint ventures or the supply chain."

Galliford Try is in joint venture with Carillion and Balfour Beatty on the construction of the £550m section of the Aberdeen Western Peripheral Route between Balmedie and Tipperty for Transport Scotland.
Galliford Try said: "The terms of the contract are such that the remaining joint venture members, Balfour Beatty and Galliford Try, are obliged to complete the contract. Our current estimate of the additional cash contribution outstanding from Carillion to complete the project is £60-80 million, of which any shortfall will be funded equally between the joint venture members. The companies will discuss the position urgently with the official receiver of Carillion and Transport Scotland, to minimise any impact on the project."
Morgan Sindall said it was "working on a limited number of projects and joint ventures with Carillion and is committed to completing these projects as planned. The impact of Carillion's situation is not expected to be material on the group. We will be working closely with customers and other stakeholders to ensure continuity of service."
Building services specialist T Clarke works as a subcontractor on a Carillion joint venture project with KBR as part of the Aspire defence contract at Tidworth, Bulford and Perham Down. "We have been advised by the joint venture partner that there will be a transition for this contract and that we can expect 'business as usual'," T Clarke said.
The Construction Industry Training Board (CITB) said that it was "taking steps to secure the future of the 1,400 Carillion apprentices" by redeploying them to other firms.
CITB chief executive Sarah Beale said: "The news of Carillion entering insolvency is clearly a significant blow to the UK construction sector. While this will present the sector with a number of challenges, CITB's priority is to do all it can to ensure that Carillion apprentices can continue their training so their skills are not lost.
"We have established a project team to work with the apprentices and will be offering in principle grant and apprenticeship transfer incentives to our employer base in order to retain these learners. We will be working closely with the ESFA, the official receiver and our network of college providers so that every possible support is in place to help these apprentices continue their training. We will be liaising with the official receiver with a view to contacting the apprentices as soon as possible."
Carillion also has thousands of employees in public sector support services roles, cleaning floors and serving school dinners. In Oxfordshire alone, 18,000 schoolchildren across 90 schools depend on Carillion for their lunches. Oxxfordshire County Council said that it had "been planning for the possibility of Carillion's collapse for some time".
Oxfordshire County Council signed a 10-year contract with Carillion in 2012 to provide a range of services including routine property management, facilities management, energy management and the design and build of capital work such as building new schools and new classrooms.
Most of the county council's contracts with Carillion are being transferred back to the county council, following an agreement made in July 2017 in response to the council's changing property and estate needs. However, a few services were continuing until the end of March 2018. Among these that were continuing to the end of March was facilities management involving the delivery of school dinners and cleaning services. These had been due to transfer to the county council on 31st March along with the employment of around 250 catering and cleaning staff currently employed by Carillion. After today's announcement this plan has been brought forward. Head teachers at affected schools have been asked to reassure catering and cleaning staff that their roles are secure and that the county council will ensure staff are paid.
HICL Infrastructure Company is a shareholder of 10 PPP project companies to which Carillion is contracted to provide facilities management services. It said that it had already produced a contingency plan in anticipation of Carillion going into liquidation, lining up potential replacement service providers. The emergency plan was now being implemented and "permanent replacement facilities management services providers will be secured as soon as practicable".
The Insolvency Service said that to ensure continuity of public services, Carillion will continue to employ workers on the same terms and conditions as before. It said that employees should continue to turn up for work and will be paid as normal.
A dedicated website has been set up to provide information for anyone affected at www.pwc.co.uk/carillion and a phone helpline – 0800 063 9282.
Got a story? Email news@theconstructionindex.co.uk