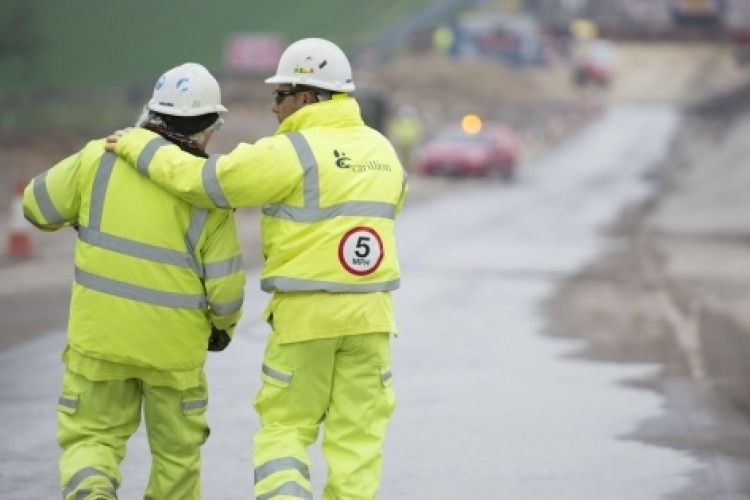 Carillion's latest accounts show it sitting on £800m of subcontractors' money being held in retentions.
With the company's liquidation, there is little prospect of this money reaching its rightful owners. According to the Building Engineering Services Association (BESA) and the electrical contractors association (ECA), the loss of some or all of this money leaves many more firms at risk of financial collapse.
Peter Aldous, MP for Waveney, introduced a draft bill to parliament last week, which seeks to amend the 1996 Construction Act to ensure retention money is held in a deposit protection scheme – avoiding just this kind of situation.
"The bill was developed precisely with just this kind of nightmare scenario in mind," said BESA president Tim Hopkinson. "We are aware of the frantic attempts going on behind the scenes to rescue Carillion's projects and switch them to other contractors, but unless retention money is protected – there is a danger that the problem is just being moved to another place and that SMEs will remain equally vulnerable."

ECA director of business Paul Reeve added: "Carillion's move into liquidation places their huge supply chain – which includes many electrical and other specialist contractors - at risk of losing millions of pounds, which will threaten companies and jobs. While this is a clear and present disaster for construction and wider maintenance, the question will ultimately follow, why did Carillion appear so attractive to clients even as they moved towards collapse?"
In a House of Commons debate on the collapse of Carillion Peter Aldous said that in preparing his bill "it very quickly became clear that Carillion was one of the worst offenders".
He asked Cabinet Office minister David Liddington consider bringing forward his bill during government time, thus virtually ensuring its chances of success.
Mr Lidington replied: "I promise, on a 'without prejudice' basis, to examine the case for doing so and to discuss it with ministerial colleagues."
Got a story? Email news@theconstructionindex.co.uk