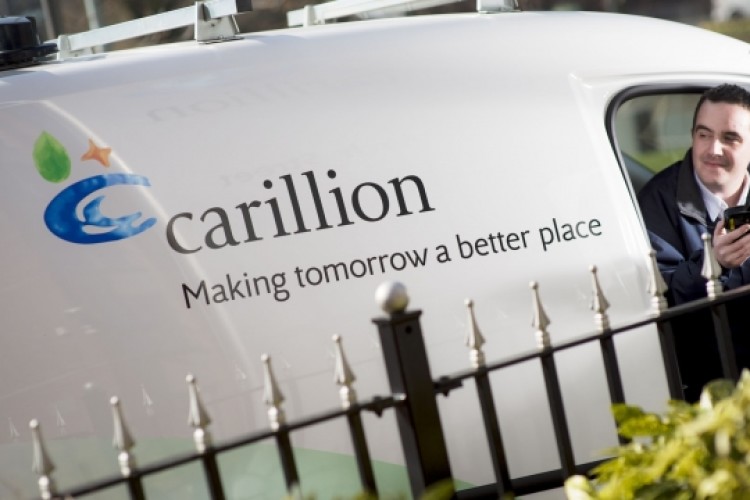 An application was made to the High Court for a compulsory liquidation of Carillion first thing this morning and an order has been granted to appoint the official receiver as the liquidator of Carillion.
PricewaterhouseCoopers is set to act on behalf of the official receiver.
The Insolvency Service said that to ensure continuity of public services, Carillion will continue to employ workers on the same terms and conditions as before. It said that employees should continue to turn up for work and will be paid as normal.
A dedicated website has been set up to provide information for anyone affected at www.pwc.co.uk/carillion and a phone helpline – 0800 063 9282.
At last count, Carillion employed around 43,000 people in the UK, Middle East and Canada and last year had annual revenues of more than £5.2bn in construction and support services. It includes the legacy brands of Tarmac, George Wimpey, John Mowlem and Alfred McAlpine.
Chairman Philip Green said: "This is a very sad day for Carillion, for our colleagues, suppliers and customers that we have been proud to serve over many years. Over recent months huge efforts have been made to restructure Carillion to deliver its sustainable future and the board is very grateful for the huge efforts made by Keith Cochrane, our executive team and many others who have worked tirelessly over this period. In recent days however we have been unable to secure the funding to support our business plan and it is therefore with the deepest regret that we have arrived at this decision. We understand that HM Government will be providing the necessary funding required by the official receiver to maintain the public services carried on by Carillion staff, subcontractors and suppliers."
Carillion made a pre-tax loss of £1.1bn in the first half of 2017. It has debts of £1.5bn and has a £600m pension deficit. It ended 2017 in breach of its banking covenants. In less than six months its market capitalisation had collapsed from nearly £1bn to just £61m.
Problem construction contracts that helped to drag Carillion down include the £350m Midland Metropolitan Hospital, the £335m Royal Liverpool and a £550m section of the Aberdeen bypass between Balmedie and Tipperty. Balfour Beatty and Galliford Try have been sharing the pain on the Aberdeen project.

Last ditch talks were held with creditors on Friday. It issued a statement at 6pm Friday evening to say that: "Suggestions that Carillion's business plan has been rejected by stakeholders are incorrect. It is too early to predict the outcome of these discussions but Carillion expects that any such agreement is likely to involve the raising of new capital and the conversion of existing financial indebtedness to equity which would result in significant dilution to existing shareholders. As part of its engagement with stakeholders, Carillion is in constructive dialogue in relation to additional short term financing while the longer term discussions are continuing."
That was Friday evening. Clearly it has been a bad weekend for Carillion and it has had to admit, finally, that the game is up.
This morning's statement read: "Carillion continued to engage with its key financial and other stakeholders, including Her Majesty's Government, over the course of the weekend regarding options to reduce debt and strengthen the group's balance sheet. As part of this engagement, Carillion also asked those stakeholders for limited short term financial support, to enable it to continue to trade whilst longer term engagement continued. Despite considerable efforts, those discussions have not been successful, and the board of Carillion has therefore concluded that it had no choice but to take steps to enter into compulsory liquidation with immediate effect."
Carillion was created in 1999 when the Tarmac Group demerged into a building materials company that kept the Tarmac name and a company focused on support services and construction services, called Carillion. It included the former construction business of George Wimpey, which it swapped for its Tarmac house-building division.
Since 1999, Carillion has acquired Mowlem (2006), Alfred McAlpine (2008), Vanbots (a Canadian contractor, in 2008) and Eaga (2011).
Clients, including government departments, are known to have been preparing contingency plans over recent weeks for Carillion's demise. From today we shall see how effective they have been.
Nearly £2bn of Carillion's 2016 revenues of £5.2bn cames from UK government contracts.
Among projects impacted is the High Speed 2 project. Carillion's CEK joint venture with Eiffage and Kier has £1.4bn of contracts on the central section of phase one of the HS2 project, which it won with notably keen bidding. [See our previous report here.]
Got a story? Email news@theconstructionindex.co.uk