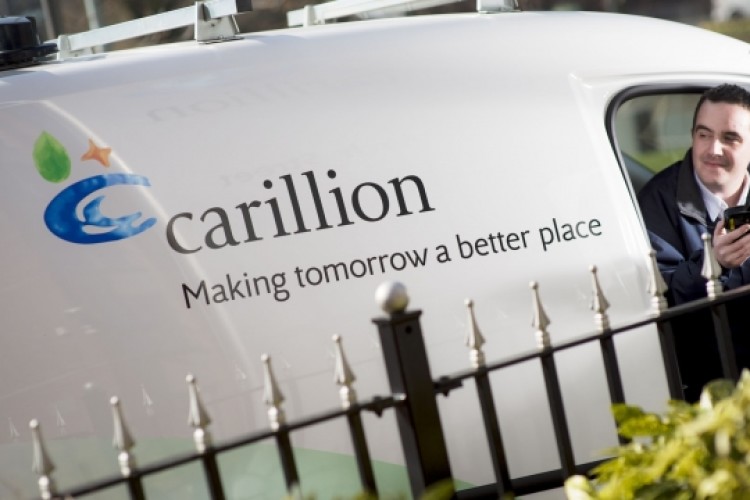 Foundations specialist Van Elle is out of pocket to the tune of £1.6m, while plant hire firm Speedy is owed £2m by the failed contractor.
While liquidators will be attempting to extra what value they can from the business, given Carillion's vast debt pile and negligible market value, suppliers are not holding their breath for reimbursement.
Van Elle carries out regular work for Carillion, mainly on the railways.  It did several jobs for Carillion during December 2017 for which it has yet to be paid, and work has continued on some of these contracts into January 2018. As a result, Van Elle's outstanding debt and work-in-progress exposure with Carillion is approximately £1.6m. 
Van Elle said that it would "engage with Carillion and its advisers (including the official receiver) to determine the status of outstanding payments, but shareholders should note that, in the event that Van Elle is unable to recover any monies owed,  there would be an adverse financial impact on the group."

Van Elle also has £2.5m of work on its order books for Carillion, which is now open to question. The work will still need to be done by someone but a replacement contractor may have its own team. "It is too early to say whether there will be any effect on the commencement or completion dates of contracted work with Carillion, or what impact these developments will have on future work programmes, either in the rail sector or elsewhere," Van Elle said, "but the group will monitor the situation closely and make further announcements as necessary."
Speedy Hire generated £12m revenue from Carillion in 2017 and is currently owed £2m. An unspecified proportion of this relates to Carillion joint venture arrangements involving third parties which are expected to continue unaffected. Speedy said that damage caused by Carillion was not expected to substantially exacerbate its existing debt level of £88.9m and its 2017 financial results would be in line with expectations.
Another Carillion supplier, building services contractor T Clarke, said that it was 'business as usual' because it was only working for a Carillion joint venture, where the JV partner now had to take on sole responsibility.
TClarke is subcontractor on a Carillion joint venture project with KBR as part of the Aspire defence contract at Tidworth, Bulford and Perham Down. "We have been advised by the joint venture partner that there will be a transition for this contract and that we can expect business as usual," it said.
Got a story? Email news@theconstructionindex.co.uk