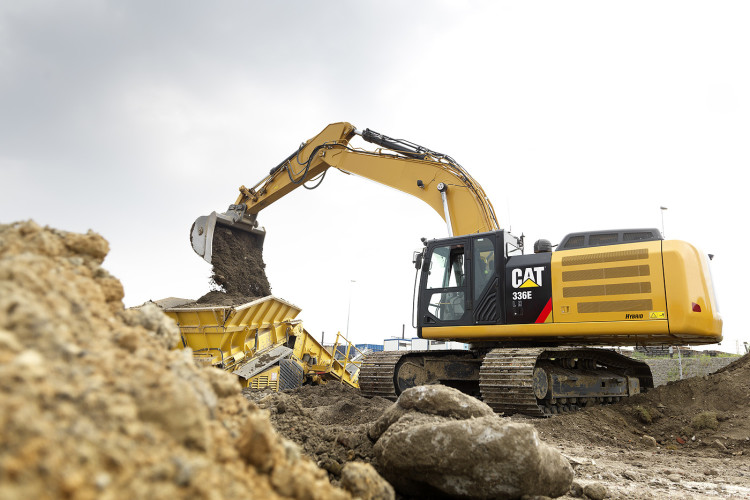 William Thompson & Son supplies quarry products, haulage, landfill for inert materials and plant hire services to all sectors of the construction and building industry across the west of Scotland.
The new Cat 336EL Hybrid Excavator will be put to work in its main quarry, where it is expected to save the company approximately £70,000 on fuel costs alone across five years of machine ownership.
Finning's Alistair Murdoch said: "When we originally approached William Thompson & Son we quoted a Cat 336EL excavator as a direct replacement against a competitor. The customer currently runs a Cat 336DL, so we were able to comprehensively review a number of different factors, including fuel usage, and this led us to change our original proposal to the Cat 336EL hybrid excavator.
"William Thompson & Son was initially taken aback by the additional £25,000 that it would pay for the machine. However, once we showed our calculations – that the hybrid engine would save the business around £70,000 in fuel costs over five years of ownership – the benefits were quickly apparent.  The customer is confident that this hybrid solution will not just save them money, but also improve productivity at the quarry."
The Cat 336EL Hybrid will use up to 25% less fuel compared to a standard Cat 336E, and up to 33%  less fuel than the Cat 330D or 336D.
Got a story? Email news@theconstructionindex.co.uk