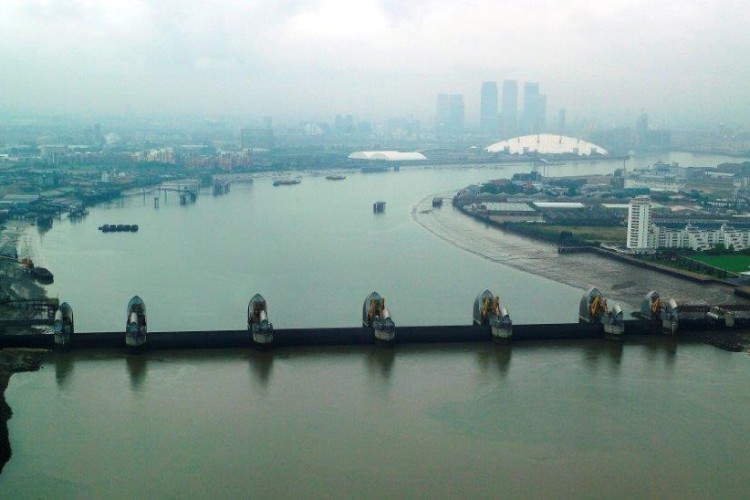 The scope has now been agreed for the second year of CH2M's work on Thames Estuary Asset Management 2100 Programme (Team2100). Work includes engineering investigations, appraisals, detailed designs and construction across the Thames Estuary, including the improvements to the major barriers. The Thames Estuary tidal flood risk management system protects 1.25 million people and £200bn of property, and consists of walls, embankments, flood gates, pumping stations, outfalls and major barriers on the River Thames and its tributaries.
In its first year, Team2100 focussed on gaining a sound understanding of the assets, undertaking engineering investigations on 180 gates and 50km of walls and embankments throughout the estuary.
"The innovative approach being implemented on Team2100 is generating significant benefits in efficient delivery, having generated more than 100 innovation ideas and implementing six of these innovations to date," said CH2M's global water business group president Peter Nicol.
The Environment Agency selected CH2M as its delivery partner on Team2100 in 2014. Team2100, listed as one of the government's Top 40 infrastructure projects, is investing up to £300m on tidal defences over the next 10 years.
Significant investment is required to ensure that the assets continue to provide protection against flooding into the next century, despite rising sea levels. Increased wall heights and a new barrier will be required later this century, but the focus of the first 10 years of investment is on continuing maintenance and essential improvements.
Got a story? Email news@theconstructionindex.co.uk