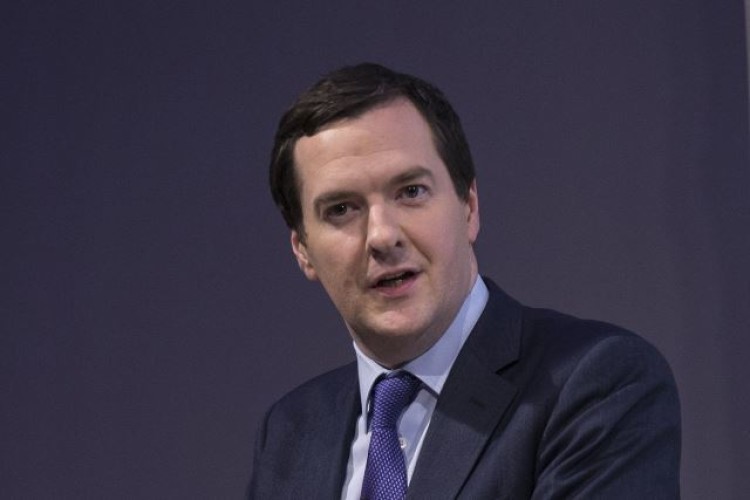 Mr Osborne, who has represented the Cheshire constituency of Tatton since 2001, is the prime architect of the government's strategy to rebalance the north-south divide by improving links between, and infrastructure within, the cities of northern England. The vision is the creation of another English region that is as prosperous as Greater London.
The challenge is the cost and Mr Osborne, a long-time Sinophile with multiple Chinese stamps in his passport, is hoping that China will pay for it in exchange for his promotion of Chinese interests in the West.
This week he has presented Chinese potential investors with his 'Northern Pitchbook', which sets out a selection of £24bn worth of investment opportunities in the north of England.
Speaking in the city of Chengdu, the Chancellor said: "As we continue to work more closely with China, we have an unprecedented opportunity to secure significant investment into some of our most ambitious projects across our Northern Powerhouse.
"From Liverpool to Newcastle, we are opening up our doors to investment that will not only help us to grow and create jobs, but will allow us to build infrastructure to rival any region in the world."
Key projects for which investment is sought include:


Manchester Place: an opportunity to deliver three new zones of more than 10,000 homes with a combined value of more than £3bn
Sheffield Retail Quarter: working with Sheffield City Council to create new city centre homes and centrally located offices
South Bank, Leeds: a regeneration scheme covering more than 130 hectares in the city centre.
An early victory was Hualing Industry & Trade Group agreeing to stump up an unspecified amount to kick-start three schemes being developed by the Scarborough Group – in Thorpe Park/Leeds, a residential scheme at Middlewood Locks in Manchester and Sheffield Digital Campus. The three schemes have a combined gross value of £1.2bn.
Commercial secretary to the Treasury Lord O'Neill said: "Today is about making sure that the North is at the heart of our plans to grow investment into the country and we will be able to showcase compelling projects to ambitious Chinese investors.
"But it is also about making sure we are cooperating and learning from China's urbanisation experience, including the progress China has made in supporting and coordinating regional development and promoting the development of city clusters."
The chancellor was joined by UK council leaders from Liverpool, Manchester, Leeds, Sheffield, Newcastle, Trafford and Cheshire East.
Mayor of Liverpool, Joe Anderson, said: "Liverpool and China links are long established but this creates a new phase in supporting the whole north to grow. Experience and partnerships with China can boost the Northern Powerhouse in developing infrastructure faster."
Got a story? Email news@theconstructionindex.co.uk