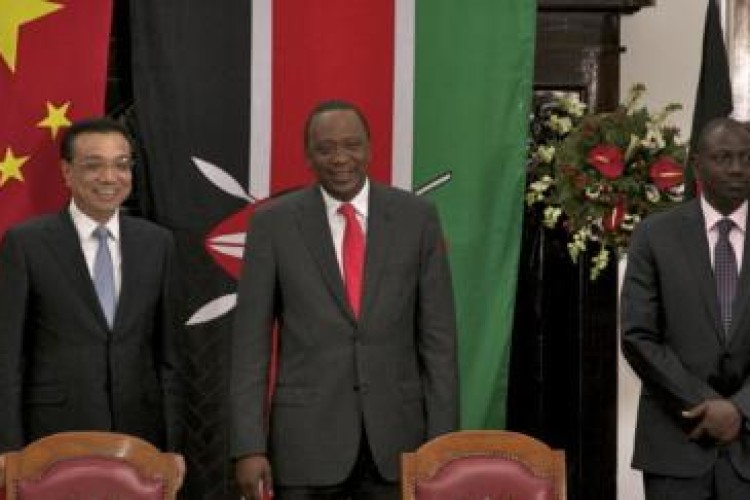 Kenya's president Uhuru Kenyatta was joined by Chinese premier Li Keqiang and three heads of state from the East African region to witness the signing ceremony at State House, Nairobi.
The first phase of the project will cover 609.3km from the port of Mombasa to Nairobi and will cost US$3.6bn (£2.1bn), with 90% of the financing coming from China Exim Bank and the remaining 10% from the government of Kenya.
The Standard Gauge Railway project is aimed at providing efficient and cost effective rail transport for both freight and passengers. It is intended to reduce the cost of doing business by reducing the cost of transport, a move that will intended to make Kenya become a competitive business hub for the East African region and beyond.
Speaking after the signing ceremony, Kenyatta said Kenya "has found an honourable partner in China". The president said the new railway will be built by consent and partnership unlike the old railway line which was built by colonialists by force. He thanked the Chinese government and leaders of the East African region for partnering with Kenya in developing infrastructure.
China's premier called on all Chinese companies involved in the project to ensure they supply the best equipment and adhere to all local laws. He said that the Chinese firms will be required to transfer skills to local workers and be meticulous in their roles.
Got a story? Email news@theconstructionindex.co.uk