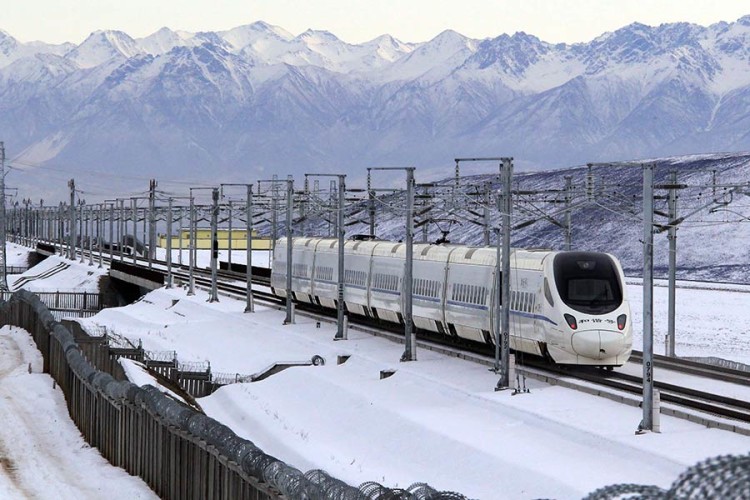 The statement outlines recent and planned road and rail spending totalling some US$935bn (£607bn).
In 2015 alone, the country is expected to spend US$47bn (£30bn) on 400km of urban railways.
Government plans say that total operational mileage of the country's railways will exceed 120,000km by 2020. By the end of 2014, the length was more than 112,000km, including 16,000km of high-speed railways - more than 60% of the world's total. The cost is expected to exceed US$550bn (£357bn) during the country's 12th five-year plan period, which is drawing to a close.
During the period, China is to complete 4.5 million kilometres of roads and a national expressway network consisting of seven radial lines, nine longitudinal lines and 18 transverse lines, totalling 108,000 km and covering almost all cities with a population of more than 200,000.
By the end of 2014, total mileage reached 4.46 million kilometres, including 111,900 of expressways. The accessible mileage of village roads will reach 3.95 million kilometres by the end of this year, with more than 1 million kilometres built or renovated during the period. The government puts the cost of village road construction at US$204.5bn (£133bn) during the period.
By the end of 2014, 101 urban rail lines had been completed and run in 22 cities, with a total mileage of 3,155km. In 2011-2014, the country spent US$135bn (£88bn) on urban rail, with a total length of 1,600km.
Got a story? Email news@theconstructionindex.co.uk