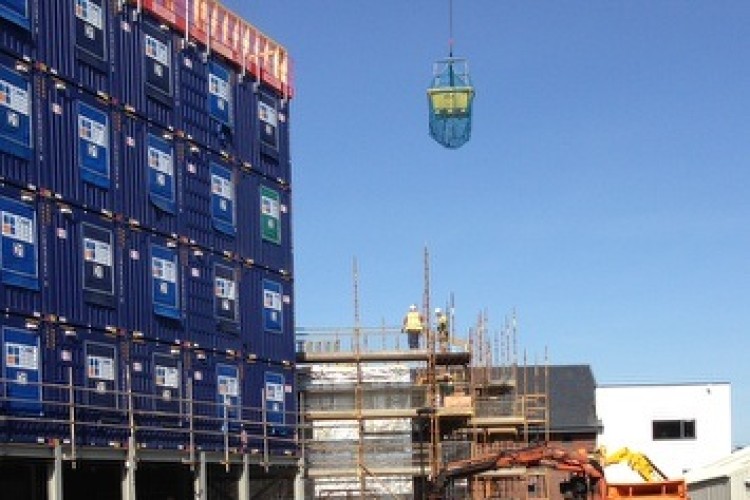 The Glass Works student block will provide accommodation for 270 students on Coquet Street in the Ouseburn area of Newcastle.
Standard shipping containers arrived on site from China completely fitted out as bijou studio apartments, complete with bathrooms.
The £15m scheme is being backed by Hong Kong-based financiers Bricks Capital.
Richard Wood, director at Brims Construction, said: "We have worked with Bricks Capital for some time now to finalise both the financial and delivery aspects of the scheme and are delighted to be involved in the project.
"We've carried out different types of 'pre-fabricated' builds before, but not to this scale. It's taken a great deal of coordination between our team and designers along with Bricks Capital, to get things this far and we're looking forward to delivering what we think is the first modular build of this type in Newcastle. We hope it might become a bit of a niche market for us moving forward."
The apartments are being marketed to investors at prices from £55,000.
Artist's impression of the finished development and a typical room are below.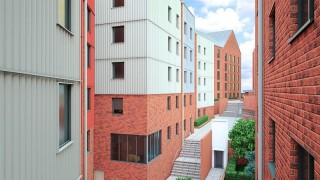 Got a story? Email news@theconstructionindex.co.uk