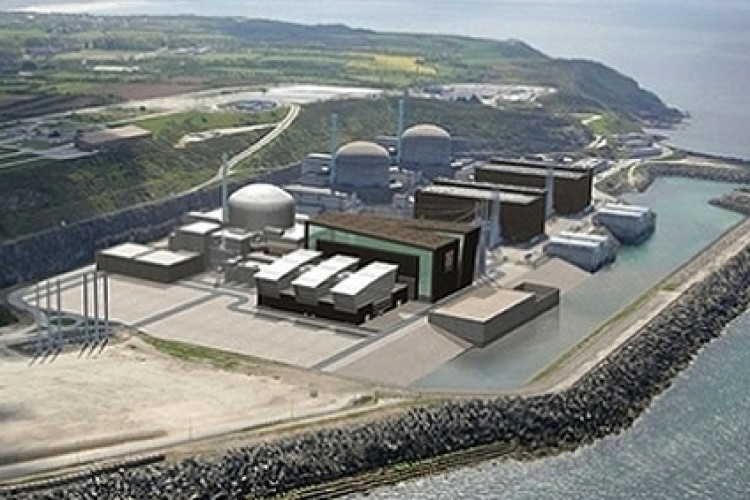 EDF takes a 66.5% stake in Hinkley with CGN taking 33.5%. However, EDF is still looking for other investors in the project to bring its stake down to 50%.
The deal brings us barely any closer to the start of the construction of the £18bn Hinkley Point C pressurised water reactors. It has now been exactly two years since EDF agreed commercial terms with the UK government for a 'strike price' – widely regarded as generous – of £92.50 per MW/hour, which is nearly twice the current wholesale cost of electricity. Despite this, no start date has been announced.
The EDF board has still yet to make its final investment decision on the project. EDF said this remained subject to:
finalisation of long form documentation based on the agreed head of terms
finalisation by EDF of its financing plan
approval by the boards of EDF and CGN
clearance by merger control and other governmental authorities in China and Europe.
China General Nuclear Power Corporation (CGN) will make its investment in the UK through its new company called General Nuclear International (GNI).
Already agreed contracts with a number of key suppliers for Hinkley Point C have also been reconfirmed, namely:
Areva NP (Nuclear steam supply system, instrumentation and control)
Alstom France (turbines) and Alstom UK (services during operations)
Bouygues TP/Laing O'Rourke (main civil works)
BAM Nuttal/Kier Infrastructure (earthworks).
EDF said that work to enable the British supply chain to compete for contracts means that more than 60% of the project by value will be spent in the UK – although not necessarily with British-owned companies.
EDF and CGN have also agreed a wider UK partnership for the joint development of new nuclear power stations at Sizewell in Suffolk and Bradwell in Essex. EDF will lead the first two projects; the Chinese will lead the third, taking two-thirds ownership to EDF's one-third.
EDF chairman Jean-Bernard Lévy said: "Today marks a big step forward for EDF's 30 year partnership with our Chinese partner CGN. Our ambitious nuclear projects are strongly supported by the governments of the UK, China and France and they will bring benefits to all three countries. I am confident that our experience and ability mean we will successfully deliver Hinkley Point C and subsequent projects. We are planning for a final investment decision within weeks so that we can move forward with construction."

He Yu, chairman of China General Nuclear Power Corporation (CGN), said: "Entering the UK's nuclear market marks a new phase for CGN. At the same time this is also a triple-win for the existing nuclear energy partnership between China, France and the UK. CGN is highly committed to delivering safe, cost efficient, and sustainable energy and to supporting the UK's goal of becoming a low-carbon society."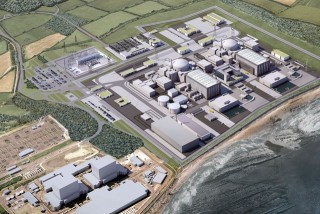 EDF Energy chief executive Vincent de Rivaz said: "EDF's 30-year experience in China has convinced me that this co-operation is an industrial opportunity with benefits reaching far beyond a single nuclear power station in Somerset."
In a newspaper article last month he wrote: "In 1986, as a junior executive, I made my first visit to China as part of the EDF team that launched a partnership with Chinese companies to build the country's first nuclear power plants. Since then the Chinese industry has developed to the point that the country is planning to build almost one new nuclear power station a month as part of its effort to combat climate change.
"The economic benefits of China's investment in our new nuclear plants will be shared among businesses and workers across the country. Hinkley Point C will mark the biggest inward investment in British history and create up to 25,000 jobs during construction. Some of these jobs will be in Somerset but many more will be created across the rest of the country, with British companies on target to win contracts worth more than 60pc of the value of Hinkley Point C's construction.
"New nuclear projects won't just boost British industry and skills here, they will also help the UK and France to compete and win in a global nuclear market. British businesses like Rolls-Royce and AMEC Foster Wheeler and their French counterparts are already doing business with the Chinese nuclear industry. Others are joining and forging new alliances."
The GMB union said that it welcomed the Hinkley project as it brings jobs for its members but it is against the Essex scheme as it is too close to London and too Chinese. GMB national officer for construction Phil Whitehurst said: "GMB and people in this country also will not tolerate thousands of Chinese workers being brought over to assemble and build the Chinese reactor on the cheap."
Got a story? Email news@theconstructionindex.co.uk