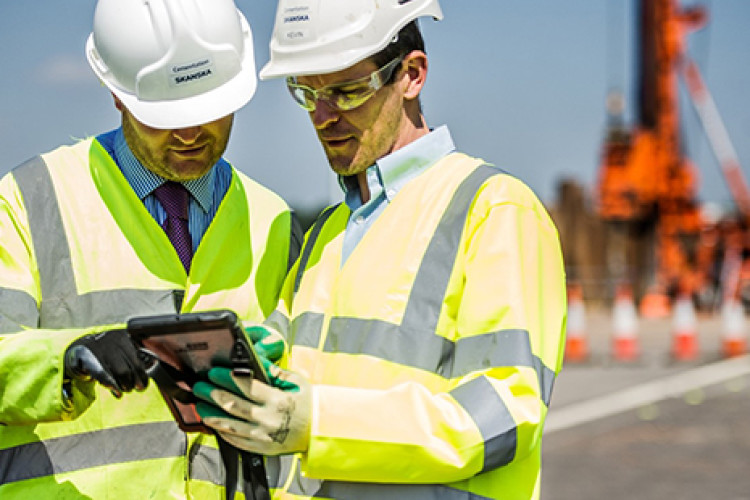 Following the report's findings, CITB is committing to a programme of support, including targeted funding, to help meet the skills challenge to enable digitalisation of the sector. "We will work with industry to agree on digital skills goals and a plan of action to achieve them," said Steve Radley, director of policy at CITB. "If we can do that, British construction can become more productive, more profitable, and more attractive to the talented workers it needs."
The report, Unlocking construction's digital future: A skills plan for industry, looks into how technologies such as 3D printing and drones can increase productivity, transform efficiency and help attract people to the sector. Interviews took place with 35 organisations in England, Scotland and Wales.
Without widespread adoption of digital, construction risks being marginalised and losing a generation of new talent to other sectors, warns the report.
For change to happen, new cultures and ways of working need to be driven from the top, says CITB; leaders of companies large and small need to 'think digital' in everything they do.
The research found that the digital tech being used in construction is not cutting-edge and that better use of data by everyone in the industry is central to digital transformation. Skills for individual tech elements were found to be less important than broader soft skills such as creativity and problem solving – for everyone from new entrants to CEOs. The industry lacks a shared vision of what digitalisation should achieve for the sector.

Radley said: "There is no question that construction needs to upskill and recruit new talent to harness the huge opportunities digital technologies present. It's not too late, but it won't happen without rapid action. Our report shows that the lack of common understanding on what digital construction actually means is part of the problem. Industry has to be clear on its definition and what skills employees will need. Sharing best practice will be critical.2
The report contains a number of best practice case studies from organisations including Tideway, Highways England and Dudley College of Technology.
Writing in the report's foreword, Laing O'Rourke group commercial director John O'Connor said: "Digital technology and wider understanding of its benefits are the vital next steps for construction industry modernisation. "As this timely report from the CITB identifies, to truly benefit from digital technologies, our industry must have a common understanding of what's available, how it works, and what the minimum standards are that we can all rely on.
"Digital technology will be a cornerstone of construction sector reform to productivity, efficiency and quality of delivery. Done right, it can also support the attraction, retention and inspiration of new generations of talent for our sector."
Got a story? Email news@theconstructionindex.co.uk