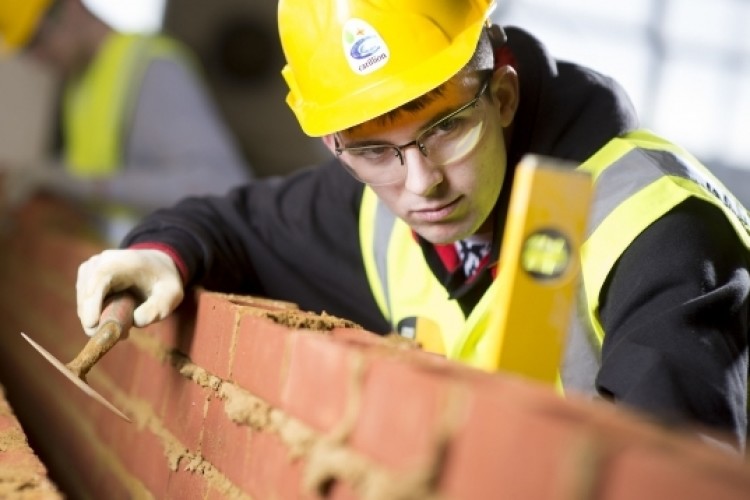 The CITB is taking action to support Carillion's 1400 apprentices and help redeploy them top other firms.
CITB has worked with the Education & Skills Funding Agency (ESFA) to ensure funding is available so that it can continue to support the training for Carillion apprentices following the company's liquidation this week.
CITB is offering every former Carillion apprentice a face-to-face session with CITB Apprenticeships to find out their individual learning needs. It says all former Carillion apprentices should call the CITB for support on continuing their training (contact details below).
Hundreds of the apprentices have already been booked in for events being held across the country this week but many more need to be contacted.
The Carillion apprentices were primarily in bricklaying and carpentry and joinery, key skills that are in short supply across the industry. For this reason, CITB is also calling on construction employers – particularly homebuilders, as many of the skills are applicable and in demand for that sector – to take on the former Carillion apprentices.
The hotline phone number to call for both former Carillion apprentices and for construction employers who are interested in helping them is  0344 994 4010 or email carillion.apprenticeshipsupport@citb.co.uk.
Carillion's apprentices were being trained in centres across England and Scotland, with some of the bigger centres based in Birmingham, Glasgow, Liverpool, Manchester, Sunderland, Sittingbourne and Southampton.

CITB hopes to start placing the first apprentices with new employers as early as next week as the construction sector looks to recover from the collapse of its second biggest firm.
CITB chief executive Sarah Beale said: "We understand it's a very worrying time for the young people who were on the Carillion apprenticeship programme, but we can help them restart their training and get their careers back on track if they get in touch with us. Our industry needs the skills these young people are developing and we want to help them find new employers and get their qualifications.
"Our industry, which has consistently reported skill shortages and difficulties in attracting apprentices, now needs to step up and support these young people who have so much to offer. There is certainly no shortage of work in construction, with housebuilding and infrastructure particularly strong, so these young people can have great careers despite this setback.
"At CITB, we are committed to doing everything we can to help the former Carillion apprentices, and hope to see many of them restarting their careers very soon."
John Newcomb, chief executive of the Builders Merchants Federation, said there were great opportunities available for of Carillion apprentices, and indeed all its other staff, to move into the building materials industry.
"The building materials industry, which is valued at £55bn, is growing fast, with most of our members reporting strong growth across 2017 and into this year," he said. "This is why I urge those apprentices, and all other Carillion staff working in construction, to look at entering the building materials industry as we're a sector that is actively looking to recruit and is open for business.
 "In all parts of the country, there are many great opportunities for enthusiastic and skilled people to enter our exciting sector. Through our own Apprenticeships Training Agency, and our dedicated recruitment portal, we will be seeking to bring as many former Carillion employees as possible into the sector so that they can further their career in a successful part of the construction sector."
Got a story? Email news@theconstructionindex.co.uk