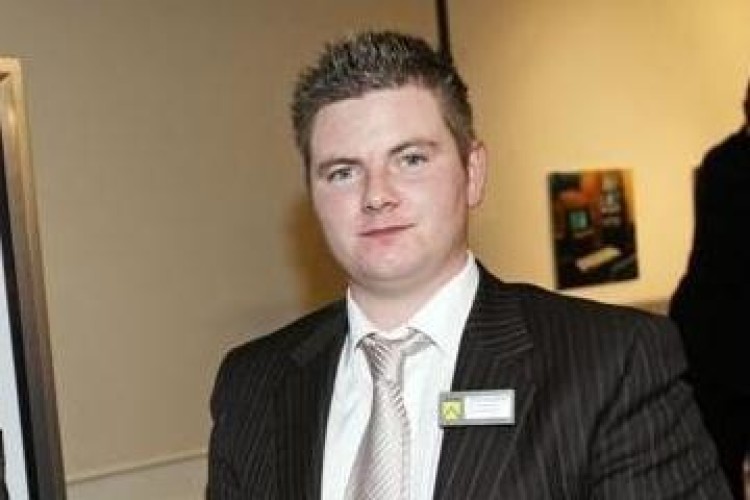 CJ Haughey Plant went bust in 2011. An investigation by the Insolvency Service found that Chris Haughey moved company funds to an associated company so that it was out of reach of creditors.
CJ Haughey Plant Ltd was incorporated by Christopher John Haughey on 26 June 2006 when he was aged 29 and he remained the sole director until liquidation on 17 June 2011.
Trade paper Construction News gave him a special 'future leader' award in 2007.
The Insolvency Service's investigation found that in February 2011, just four months prior to the liquidation of CJ Haughey Plant Ltd (CJHP), Mr Haughey transferred £850,000 in cash to an associated company, of which he was sole director and shareholder. He claimed the payments were in settlement of a dividend of £600,000, paid on 10 February 2011 and outstanding expenses of £250,000, paid in two parts on 10 February and 14 February 2011. However, these were found to have taken place to the detriment of the company's other creditors.
CJHP had traded from Middlemarch Business Park in Coventry as a plant hire company, mainly for sister company CJ Haughey Construction Ltd (CJHC). However, on 3 December 2011 the latter company was placed into administration. As a direct result, on the same day CJHP received a demand for £833,665 due under a cross guarantee given on behalf of CJHC.

The investigation also found Mr Haughey then sold all CJHP's plant, machinery, vehicles and equipment that it owned, for which it received £1,643,105, including VAT of £328,125.
Management accounts for CJHP to 31 December 2010 showed shareholder funds of £18,731 and that £64,269 was owed to the associated company. Management accounts to 28 February 2011, following the sale of plant and the subsequent payment of dividends and expenses to the associated company, showed a net loss of £254,869 and an overall deficiency on the balance sheet of £357,930.
CJHP went into creditors' voluntary liquidation on 17 June 2011 with debts of £827,742. Of this, £606,407 was due to HM Revenue & Customs, of which at least £328,125 related to VAT due on the sale of plant, machinery, vehicles and equipment. In comparison, the associated company was owed just £686.
Mr Haughey, now 36, has given an undertaking to the secretary of state for business innovation & skills not to promote, manage or be a director of a limited company for six years, from 14 November 2013.
Got a story? Email news@theconstructionindex.co.uk