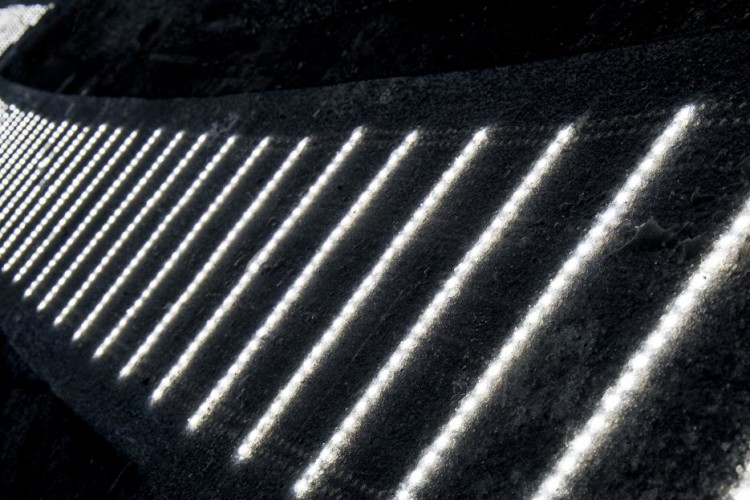 The system was launched this week in Paris at the Convention for French Mayors & Local Authorities and site trials are set to begin.
Flowell is described as a dynamic, scalable and modular signalling solution that aims to optimise urban space, traffic flows, safety and the coexistence of multiple forms of transport.
The Flowell solution, developed by Colas R & D in collaboration with CEA Tech, makes use of a device based on the dynamic control of light-emitting signalling. Colas said that when installed on existing roads, Flowell offers a great degree of flexibility and adapts the infrastructure to the needs of the community in real time.
It streamlines traffic by giving priority to certain users over specific time periods. For example, communities can turn parking spaces reserved in the daytime for deliveries into car parking spaces at night. They can also create temporary drop-off spaces around schools, and secure pedestrian crossings by enhancing their visibility and that of pedestrians with light-emitting markings.

In the longer term, Colas says that, with this innovation, a continuous line can become discontinuous and instantaneously redistribute the number of allocated lanes according to real-time traffic conditions.
The Flowell system consists of panels bonded to the pavement that can bear all types of vehicle traffic with the same grip as conventional road surfacing. The panels, composed of LEDs encapsulated in a multilayer substrate, are connected to an electrical grid and controlled remotely.
It is now entering an experimental trial period. During this stage, several trial sites will be deployed to test the solution in real conditions, drawing on the experience of partner communities and users as to the relevance of its uses, ergonomics and urban integration.
Got a story? Email news@theconstructionindex.co.uk