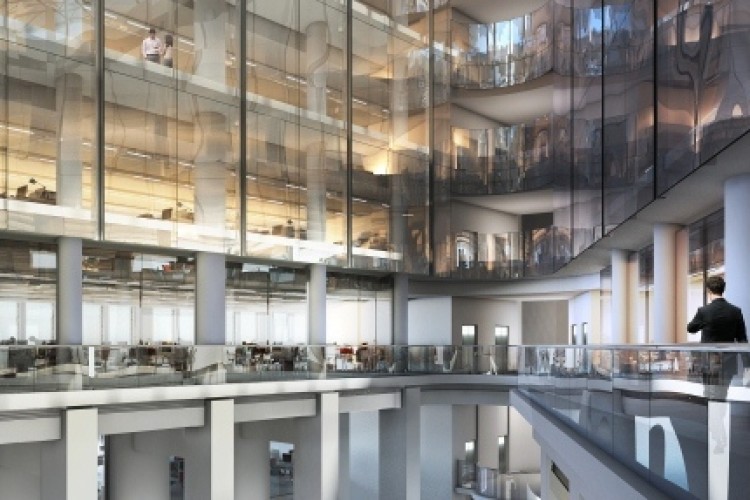 The refurbishment involves expanding the floor plates by partially infilling the atrium. The atrium itself will also be substantially remodelled as the before and after images below indicate.
Collins Construction is due to start on site in April 2013 under a £6.5m contract, with a planned completion in May 2014. The work will be undertaken with the existing tenants in situ.
Wainbridge is acting as specialist asset and development manager for 1 Trafalgar Square, which was previously known as Grand Buildings, on behalf of its owner. The atrium infill works will create approximately 12,000 sq ft of additional offices increasing the overall space at the property to 223,000 sq ft.
Current tenants of the office space at 1 Trafalgar Square include National Grid, Reed Elsevier and Pramerica Real Estate Investors, while the ground floor retail and restaurant space is occupied by Waterstones, the Korean Trade Centre and Prezzo.
Wainbridge principal Rob Rackind said: "Managing this type of refurbishment with tenants in place is a challenge that few asset managers would be capable of taking on, and we look forward to working alongside the freeholder and tenants of the building to ensure that the project is achieved on schedule and with minimal disruption."
He added: "When the refurbishment is completed, 1 Trafalgar Square will be revitalised and restored to become one of the most desirable office locations in London's West End."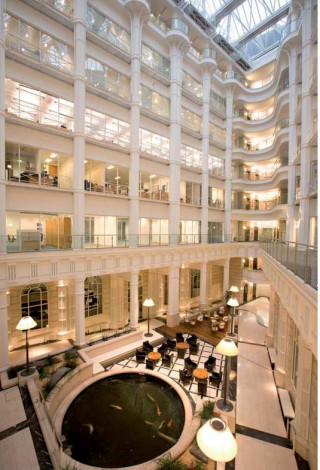 Before...
... and after
Got a story? Email news@theconstructionindex.co.uk