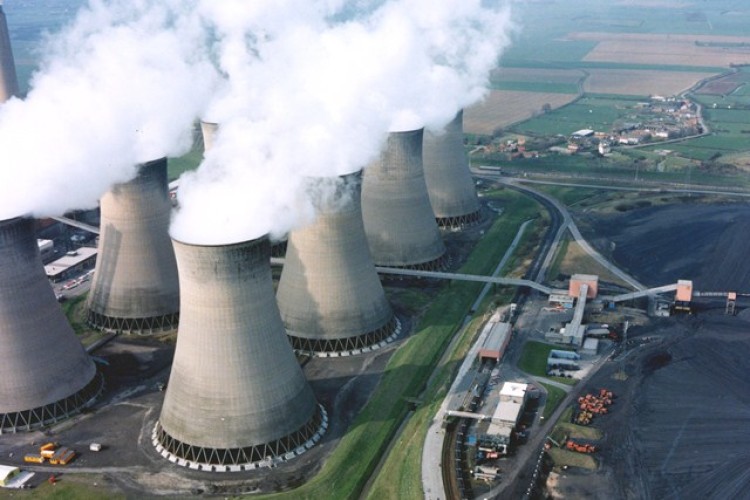 Concrete is one of the most important construction materials there is. The worldwide use of concrete today is more than double that of wood, plastic, steel and aluminium combined. But it is one of the most carbon intensive industries on the planet and it is under increasing pressure to change the way it operates.
As a major consumer of raw material, including quarried aggregates, sand and water, the sector is under increasing pressure to 'green-up' and reduce its CO2 emissions. For an industry that is responsible for almost 5% of all global CO2 emissions, this has become a critical issue.
In the UK, a group of sector bodies joined forces in 2008 to launch the Concrete Industry Sustainable Construction Strategy to reduce its environmental impact.
The strategy, launched by the Concrete Centre, the Minerals Products Association and a range of partnership bodies including the UKQAA, aims to put the concrete industry at the forefront of sustainable construction. Chief among its goals is the reduction of waste to landfill by 90% by 2020, reduction of carbon emissions by 30% and ensuring 90% of concrete meets the BES 6001 environmental and sustainability standard.
Meeting these targets requires creative thinking and many businesses are looking at more sustainable ways of manufacturing cement and concrete. One way to achieve this is through the use of quality fly ash – as produced by coal-fired power stations – as an alternative to raw, quarried aggregates. Fly ash, often known as pulverised fuel ash (PFA), is the fine, powdered material that is produced at high temperatures in coal-fired power stations. Once collected, cooled and stored, fly ash is an ideal raw material for many construction products, from precast concrete blocks to structural concrete used for major civil engineering projects.
Rather than using processed raw aggregates, fly ash can be mixed in cement and concrete, where it can be used at rates of up to 55%. This means less raw material is needed and CO2 emissions associated with quarrying are reduced significantly. Less water is needed too, and the fine structure of fly ash allows manufacturers to still produce a material that is more cohesive, workable, easier to shape and results in sharper corners than traditional concrete – all at a dramatic reduction in embodied carbon. While Portland cement has up to 913kg/tonne of CO2 associated with its manufacture, the equivalent figure for fly ash is 4kg/tonne. These benefits require no trade-off in quality, consistency or strength, and the increased technical performance achieved with fly ash supports the low environmental impact of a finished building. For example, as fly ash requires less water, it is less susceptible to shrinkage, permeability and cracking, making 'high volume' fly ash mixes ideal for use in water defences, bridges and dams. The Thames barrier, Dinorwig power station in Snowdonia and Maplethorpe sea defences have all made use of fly ash in the concrete mix to resist water acidity, erosion and discolouration.
The structure of fly ash means that while the concrete can take longer to set initially, longer-term strength (over 56 days) is superior. The advantage here is that contractors can specify less material mass to deliver the same level of strength. At Heathrow's Terminal 5 development for example, the project team replaced 30% of the cement content with fly ash for the concrete used in pavements and aircraft parking stands. The result was a 200mm reduction in thickness, which meant a 25% reduction in the bulk of materials used. This saved 27,000 deliveries to site and approximately 60,000 tonnes of CO2 from the cement production. Similar processes have been used on the Channel Tunnel, the Shard, the Burj Khalifa and in London's Crossrail project.
These may all be major infrastructure projects, but the signs are that the techniques used in these developments are filtering down into smaller projects. It is the role of the UKQAA to ensure that the industry understands how to source and use fly ash.
We are responsible for providing technical information and support, and also for the development of the protocols and regulations that guide its use, to ensure quality, consistency and safety.
Can biomass ash also be recycled?
One area of significant interest to the UK Quality Ash Association is the use of biomass as a fuel.
As with coal, the combustion process used at biomass power stations (or co-combustion plants, where coal is co-fired with biomass) results in the production of ash that is collected and stored. While biomass ash is produced on an industrial scale only at Tilbury in Essex at the moment, biomass-fuelled power stations are set to increase in number, and that brings with it the challenge of recycling biomass ash.
In the UK, the ash produced in small biomass boilers has been used as a fertiliser due to its nutrient content.

The UKQAA launched a study in December 2012 to explore its potential on an industrial level. Agriculture is likely to remain the largest end market but it may also have a role in the construction supply chain. Initial findings on this are expected later this year.
Reducing the carbon footprint of cement
The UK cement industry aims to reduce its greenhouse gas emissions by 81% by 2050
While cement producers remain in fierce competition, they are also able to co-operate where necessary. All major producers are part of the Mineral Products Association and have signed up to MPA Cement's policy document National Greenhouse Gas Reduction Strategy to 2050, published in February.
The large carbon footprint of the cement industry is an issue both for the environment as a whole and, more specifically, for contractors seeking to measure and minimise the carbon content of their operations and construction projects.
UK cement producers have already managed to reduce their absolute CO2 emissions by more than 55% since 1990.
The industry is now aiming for an overall reduction of 81% in greenhouse gases by 2050.
Reductions in emissions to date have been achieved through the use of alternative fuels coupled with substantial investment in new technology. UK plants now routinely use carbon-neutral fuels as a substitute for virgin fossil fuels. The range includes processed household and commercial wastes, solvents, scrap tyres, pelletised sewage sludge, and meat and bone meal – high caloric materials that would otherwise have gone either to landfill or incineration without energy recovery.
Progress is also being used in replacing virgin raw materials with a variety of substitutes from the waste stream. These include construction waste, ceramic moulds, foundry sand, gypsum from plasterboard, mill scale, cement kiln dust, refractory bricks and road sweepings.
Between 1998 and 2011, cement producers managed to replace 7.6% of their virgin raw materials with waste.
Further progress on this is anticipated. In the long term, carbon capture and storage (CCS) is seen as one of the biggest opportunities to make further large-scale CO2 emission reductions, the MPA says.
Some early exploration work has been undertaken which shows that there are two types of technology that could work, but additional research is needed. The required heavy investment cannot be justified until government resolves the practical issues of transport and storage – and the political issue of unequal carbon prices. Reaching the 81% reduction target firmly depends on the technical and financial barriers to CCS being overcome, says the MPA. Otherwise, a 62% reduction is likely to be the best outcome.
Got a story? Email news@theconstructionindex.co.uk