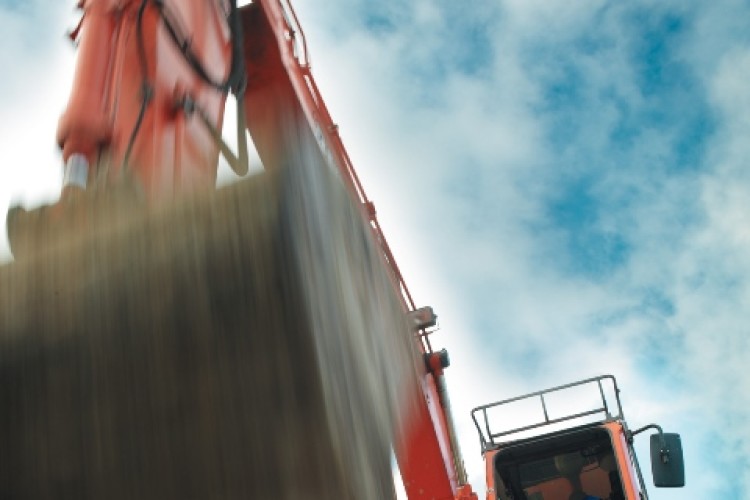 Perhaps due to Brexit-related economic uncertainties and rising costs, or perhaps just due to hard-gained knowledge of industry cycles, pessimism in the construction industry is on the rise.
The Construction Products Association's construction trade survey shows that despite a strong second quarter (Q2) the industry's supply chain is starting to express doubts and fears for the year ahead.
The survey of main contractors, SME builders, civil engineering contractors, product manufacturers and specialist contractors found that all reported increases in sales, output and workloads in the quarter driven by increased demand. That's the good news, even if it is substantially at odds with what the Office for National Statistics says is happening. According to the ONS, Q2 2017 saw the largest fall in output since the third quarter of 2012. [See separate report here.]
The industry's trade associations are telling a different story on output but do show some weakness in new orders. They say that order books were sustained by private housing and R&M work, but fell in sectors such as commercial and industrial. This was echoed throughout the supply chain, with net balances weakening for enquiries, orders and expected sales among SMEs, civil engineering contractors and product manufacturers compared to Q1.
After sterling's depreciation since the EU referendum, the strongest cost pressures for the construction industry have been rising prices for imported materials. On balance, 88% of main contractors, 87% of heavy side manufacturers and all light side manufacturers reported raw materials costs rose in Q2. In spite of this, almost half of main contractors and specialist contractors opted to keep tender prices unchanged, leading to a fall in profit margins.
Commenting on the survey, Rebecca Larkin, senior economist at the Construction Products Association, said: "This was the 17th consecutive quarter of growth for the construction industry, but a cautious stance over future expectations is not surprising. Another quarter of slow GDP growth, rising costs and a near-term outlook clouded by Brexit uncertainty have led to a fall in orders in privately-financed sectors such as commercial and industrial, and this pessimism has also spilled over into infrastructure.   
"Perhaps more conspicuous in the survey data is the squeeze on margins for main contractors and specialist contractors. Strained margins had already been acute for some time given skills shortages pushing up construction wages. Now there's the added pressure of contractors trying to avoid or delay passing on the full cost of higher raw materials prices to clients when tendering for upcoming construction projects."
Federation of Master Builders chief executive Brian Berry said: "Despite rising material prices and a period of political uncertainty, it is encouraging to see the SME construction sector continuing to grow. The industry is demonstrating significant resilience, especially when we consider difficulties in recruiting key trades such as bricklayers and carpenters, and shortages in other trades, such as plumbers and plasterers. Furthermore, there are real challenges ahead for the sector. The possibility of Brexit exacerbating already severe skills shortages and the continuing upward pressure on wages and salaries this brings, means construction SMEs will be cautious in their optimism".
Richard Beresford, chief executive of the National Federation of Builders, said: "Although SMEs have found more work, project viability seems to be increasingly stifled by spiralling material costs. Construction SMEs are reporting a tightening of profit margins, which may impact productivity in the coming twelve months. The NFB's house-building members appear more confident about their immediate future, despite not having an assured work pipeline. The government must enable constructors – particularity SMEs – to establish a pipeline of work either through more streamlined procurement or by reforming the planning process. However, the weakening pound shows that, in the long term, constructors either need improved access to material markets or short-term financing for project completions. The government must deal with the impact of a weaker exchange rate and Brexit more urgently.  It must work with industry to understand and navigate more unpredictable and potentially difficult times."

Key survey findings include:
– 22% of main building contractors, on balance, reported that construction output rose in the second quarter of 2017 compared with a year ago
– 30% of specialist contractors reported a rise in output during Q2
– 13% of civil engineers, on balance, reported an increase in workloads during Q2
– On balance, 24% of SME contractors reported increased workloads in Q2 compared to three months earlier
– Main contractors reported higher orders in private housing and both housing and non-housing R&M
– 3% of civil engineering firms reported an increase in new orders in Q2, on balance
– 36% of SMEs and 20% of specialist contractors reported an increase in enquiries in Q2, on balance
– Overall costs increased for 84% of civil engineering contractors, while 88% of main contractors, 87% of heavy side manufacturers and all light side manufacturers reported raw materials costs rose in Q2.
Got a story? Email news@theconstructionindex.co.uk