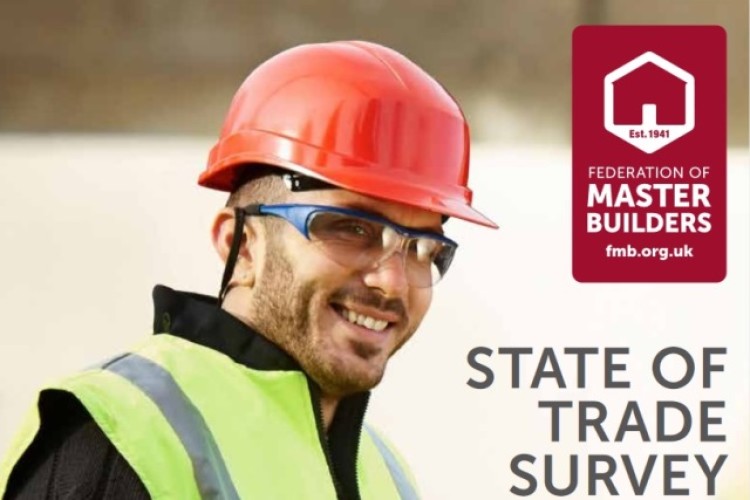 Business activity continued to grow in the third quarter, but at a slower rate than had been seen in the spring.
Members of the Federation of Master Builders (FMB) are typically the small and medium-sized enterprises (SMEs) that form the backbone of the UK construction industry.
The survey also found that 86% of builders reported increasing material prices in Q3 2018, up from 76% in Q2 2018.
And there is no let-up in recruitment difficulties, with 68% struggling to recruit bricklayers and 59% struggling to find carpenters and joiners.

FMB chief executive Brian Berry said: "Growth among the UK's construction SMEs slowed in the third quarter of this year. A range of factors are at work here, not least ever increasing material prices. Anecdotally, we are hearing worrying reports of banks withholding previously agreed funding for projects which is delaying start dates and dampening growth. This may or may not be related to Brexit-nerves. The construction skills shortage is also taking its toll. More than two-thirds of construction SMEs are struggling to hire bricklayers – brickies are easily the most sought-after tradespeople in the building industry currently. These latest figures match the highest we've noted since records began a decade ago. These skills shortages are also leading to projects being stalled because there physically aren't enough people to build them. Worse still, the scarcity of trades means that when construction employers can find people, they are paying huge salaries which is putting further pressure on margins."
Mr Berry concluded: "This slowdown in growth should ring alarm bells for the UK government and give rise to a total rethink of its misguided post-Brexit immigration proposals. Currently, the government wants to significantly limit the number of construction workers coming into the UK post-Brexit, labelling them 'low skilled' and therefore somehow surplus to requirements. Migrant construction workers are indispensable with 13 per cent of our construction workers being from outside of the UK. If construction firms are unable to hire migrant workers post-Brexit, the already severe skills crisis will worsen. This will mean we won't be able to the build the new homes the government is keen on delivering and infrastructure projects will grind to a halt. It is imperative that the post-Brexit immigration system allows construction firms to continue to hire workers of varying skill levels. We hope the government heeds the warning that these latest results show, before it is too late."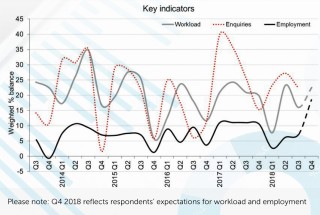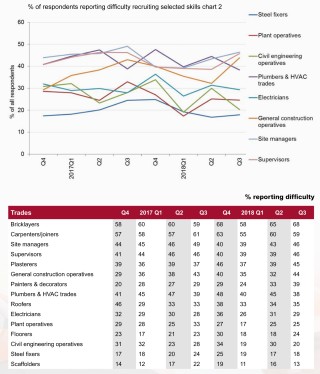 Got a story? Email news@theconstructionindex.co.uk