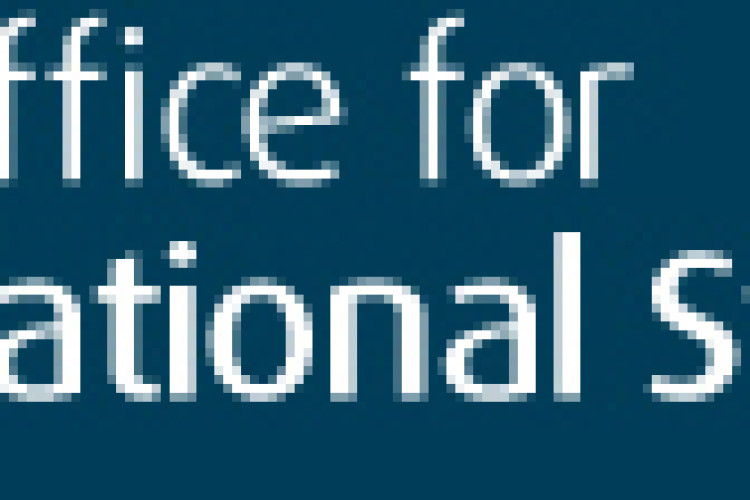 Year-on-year, output in October 2014 was up 0.7% when compared to October 2013. This was the 17th consecutive month of year-on-year growth but it was also the weakest growth since May 2013.
However, the Office for National Statistics (ONS) numbers indicate an increase in new orders booked by construction companies in the third quarter of 2014.
New orders in Q3 2014 were estimated to have increased by 5.2% compared with Q2 2014 and by 3.2% compared with Q3 2013.
Private commercial increased by 22.4% in Q3 2014 over the second quarter to a level of £4.3bn – its highest level since Q4 2008.
The growth in private new orders housing of 12.9% took it to £3.4bn – its highest level since Q4 2007.
Infrastructure increased by 8.1% in Q3 2014 compared with Q2. This increase is largely due to an increased investment in road infrastructure.
The authority of all of these numbers has been significantly undermined, however, by the withdrawal of official approval of ONS construction data. The UK Statistics Authority, which oversees the work of ONS, has decided to discontinue the designation of Construction Price and Cost Indices as official National Statistics because of "continuing uncertainty around their quality". UKSA said that the construction output and new orders statistics did not meet its Code of Practice for Official Statistics.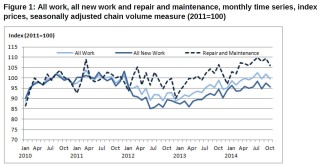 Got a story? Email news@theconstructionindex.co.uk