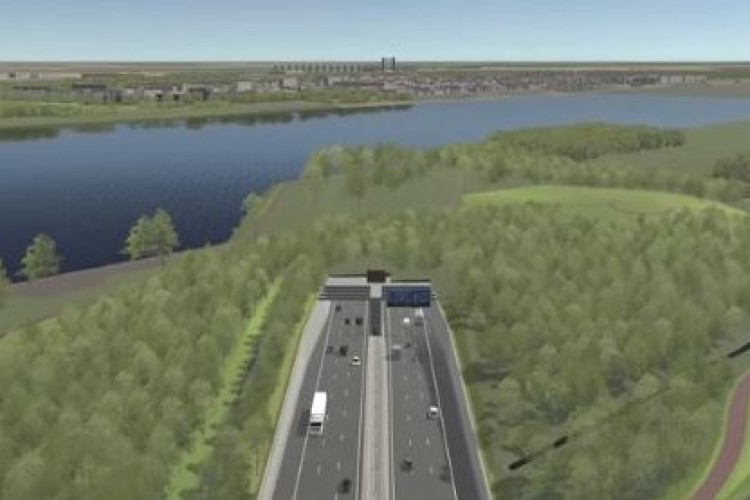 The BAAK Blankenburg-Verbinding consortium had been named in July as preferred bidder for the A24 Blankenburgverbinding. The equity partners in the project are Macquarie Capital (70%) and Ballast Nedam Concessies and Deme Concessions Infrastructure (15% each) Construction will be carried out by a consortium consisting of Ballast Nedam Infra and the Deme companies Dimco and Dredging International.
The project will improve the roads and accessibility of the port of Rotterdam and the wider Rotterdam region, with the aim of contributing to economic growth. A new 4km A24 motorway, including the Blankenburg Tunnel, will connect the A20 and the A15 motorways. The project includes the construction of an immersed tunnel, a land tunnel, two junctions and widening of a stretch of the A20.
The scheme has a total nominal value of approximately €1bn and consists of design and construction, including a 20-year management and maintenance period after the new infrastructure becomes available.
Minister of Infrastructure & Water Management Cora van Nieuwenhuizen said: "This is a major step towards the start of the construction of the Blankenburgverbinding. This completely new road towards the port of Rotterdam will ensure a better traffic flow in this economically important region."
Financial close is expected to take place next year with the opening planned between 2022 and the end of 2024.
Got a story? Email news@theconstructionindex.co.uk